How Kejriwal govt contributed to the worsening of Covid crisis in Delhi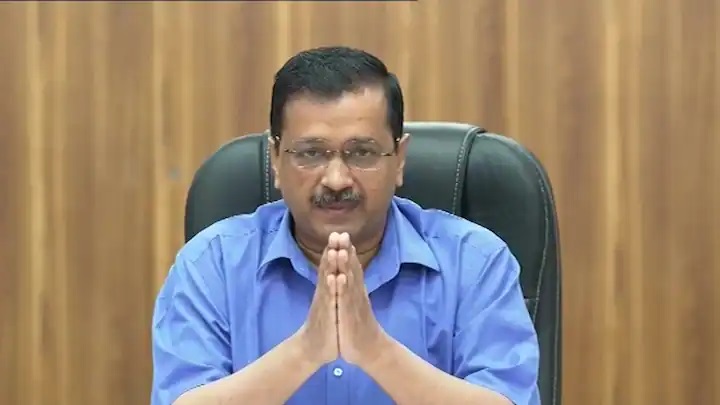 India is in the grip of a disastrous second wave of the COVID-19 outbreak. However, the pandemic's devastation is nowhere more seen than in Delhi, the national capital of India, one of the worst-hit cities by the contagion. For the last few days, Delhi has recorded more than 22,000 new cases of coronavirus daily, putting tremendous pressure on the health infrastructure. The crisis, nevertheless, has brought to fore the criminal incompetence and negligence of the Arvind Kejriwal-led Aam Aadmi Party(AAP) government.
Oxygen supplies in Delhi are running out, there is a scarcity of Remdesivir, a key drug for some COVID patients. Besides, there is also a big shortage of beds for patients in both the government and private hospitals of Delhi.
While other states have started receiving oxygen through Indian Railway's oxygen express, the Railways is yet to receive requisition from the Delhi government for the transportation of oxygen.
An RTI reply dated 8 April has revealed that the Arvind Kejriwal-led AAP government has spent more than Rs 100 crores from January 2021 to March 2021 on advertisements and publicity of their party through various online and offline mediums.
After Kejriwal's government was questioned by the High Court of Delhi one would have expected the AAP leader to address the oxygen transportation issues bedeviling the supply in Delhi. However, hours later Kejriwal did what he always does – tweets.
For the Kejriwal-led Delhi government, keeping Delhites safe from the pandemic of coronavirus was not on its priority list. It was more interested in advertising and publicity.
Kiren Rijiju praises PM Modi for the new airport in Arunachal on his birthday
On Saturday, Arunachal Pradesh native and union law and justice minister Kiren Rijju hailed Prime Minister Narendra Modi for opening Itanagar's Donyi Polo Airport, the nation's first new greenfield airport. "Having an airport in the state capital was our ambition; thanks to PM Modi, that desire has now been realised. For the construction of this airport, he issued specific instructions," Rijiju was cited as saying by the news agency ANI.
In addition, PM Modi wished Rijiju a happy birthday and wished him a long and healthy life. "Happy birthday to our vivacious law minister, @KirenRijiju Ji. He is working hard to improve our legal system even further. He is also deeply committed to Arunachal Pradesh's development. I'm saying a prayer for him long and healthy life," tweeted Modi.
The border state will be connected to other Indian cities with commercial flights as well as other areas of Arunachal Pradesh through helicopter services thanks to Donyi Polo Airport, the first greenfield facility in the northeastern state, which is situated at Hollongi, about 15 kilometres from the state capital Itanagar.
PM Modi lay the airport's foundation stone in February 2019.
Approximately 690 acres of land have been created for the airport at a cost of over 640 crore. The airport is excellent for daytime operations in all conditions because to its 2,300 m runway.
There will be eight check-in desks, and at rush hour, it can hold 200 passengers. The state of Arunachal Pradesh lacks an airport. The closest facility is in Lilabari Airport in Assam's north Lakhimpur district, which is 80 kilometres distant.
The state has a few high-tech landing areas, notably those at Pasighat and Tezu. Donyi Polo Airport, which is 4,100 square metres in size, will be furnished with all contemporary amenities for travellers.
PM Modi declared that the government is committed to helping the north-east area after the airport's official opening. The development of the north-east has become our top goal, the prime minister remarked, from culture to agriculture, from business to connectivity.
The airport's name pays homage to Arunachal Pradesh's customs, rich cultural legacy, and long-standing indigenous veneration of the Sun (known locally as "Donyi") and the Moon (known locally as "Polo").
Problems with the Kharghar water tank storage have not been resolved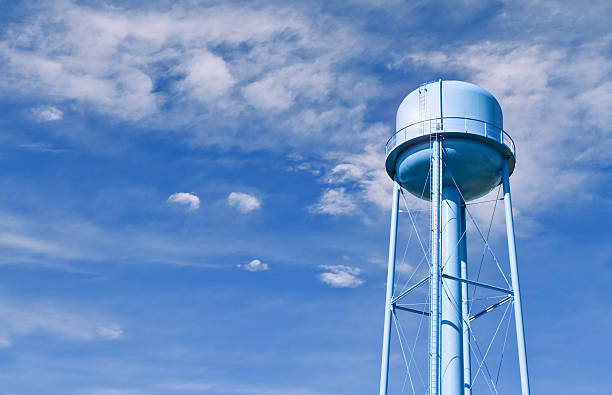 Residents of Sector 18 in Kharghar claim that an elevated storage reservoir (ESR) water tank that has been in operation for the past three months has failed to address the area's water problems. Despite Cidco boosting the water supply by 15 MLD, residents of mass housing complexes like Vastu Vihar in sector 16 and Spaghetti and Gharkul in sector 15 experience water problems. As per the risk and cost condition for the ESR water tank, Cidco did not record the sum it had collected from the contractor. The new ESR water tank, with a capacity of 2 MLD, was built by Cidco.
Cone-shaped ESR water tank was being built by Cidco through a contractor when it collapsed in 2006 as a result of subpar workmanship. The black listing process against the contractor was initiated as a result of the water tank collapse. Concerns were raised regarding Cidco's payment to and recovery from the contractor. From 2011 forward, Cidco began building a water tank with a new design and a 2 MLD capacity on the aforementioned land. After a significant public outcry over the lack of water, the water tank just recently—three months ago—became operational. There are still water problems in some areas like Gharkul, Spaghetti, Vastu Vihar, etc. According to Kanchan Kumar, a resident in sector 18, the water supply to some regions has significantly improved.
Kailash Shinde, joint managing director of Cidco, stated that the water delivery amount in the Kharghar node has risen from 62 MLD to 80 MLD. The problems will be examined. The Cidco water supply superintending engineer P B Mul responded to our inquiry by saying, "Records of the over ten-year-old collapsed water tank is being looked at." Amit K. Parida
3 months later MLC Metes driver in Navi Mumbai has been charged with carelessness
Eknath Kadam, ex-MLC Vinayak Mete's driver, has been arrested for reckless and careless driving that caused death following a three-month investigation by the CID into the deadly SUV collision involving Mete (52) on the Mumbai-Pune Expressway close to the Bhatan tunnel in Navi Mumbai. On August 14, at around 5.15 am, the accident occurred. Along with his security Ram Dhobale and driver Eknath Kadam, Mete was travelling from Beed to Mumbai in a Ford Endeavour. Later that day, he had a meeting on the Maratha reservation issue to attend.
At the Rasayani police station late on Tuesday night, senior inspector Subhash Nikam of CID filed the FIR. Detective Nikam stated, "Eknath Kadam, the accused, has been charged with reckless driving that resulted in Mete's murder and seriously injured Dhobale when the ex-MLC was riding in the back seat of the Ford Endeavour SUV and his bodyguard, Constable Ram Dhobale, was sat next to the driver. Kadam was previously detained by Beed police for a deadly accident that occurred in 2018, when he collided with another vehicle and killed a person inside the other vehicle."
"Based on a report from the Kalina Forensic Science Laboratory and an eyewitness testimony, the FIR has been filed against Kadam, according to Inspector Nikam. This was done after recording the statement of the driver of the vehicle Kadam is accused of ramming into while allegedly driving carelessly. After the collision, the tempo's driver, Umesh Yadav, sped off.
But the next day, the Raigad crime branch in Gujarat's Vapi region detained him. However, Mete's bodyguard claims he is unable to remember the tragic incident since he is still suffering from mental stress. Additionally, according to Mete's SUV's speedometer readout, Kadam was travelling much beyond the expressway's legal speed limit. On Wednesday, the CID squad proceeded to Kadam's Beed home to make the arrest.