CDC has reduced the recommended quarantine and isolation time for Covid-19
For coronavirus infections, the Centers for Disease Control and Prevention (CDC) in the United States of America has lowered the recommended quarantine and isolation time for the general public. The CDC noted in a statement to the media that based on available knowledge on COVID-19 and the omicron variant, the recommended duration for isolation for asymptomatic individuals has been reduced from 10 days to 5 days. This will be followed by five days of wearing masks around others.
The majority of COVID-19 transmission occurs in the early days of infection, from 1-2 days before the start of symptoms to 2-3 days after the beginning of symptoms, according to scientists. As a result, people who have tested positive for coronavirus should isolate for 5 days, but those who are asymptomatic can leave isolation if they wear masks for 5 days following infection.
The CDC has also revised the recommended quarantine period for those who have been exposed to COVID-19, reducing it to 5 days for those who have not been vaccinated or have not yet received their booster dose of vaccinations. Those who have had their booster doses do not need to quarantine, but they should wear a mask for 10 days after exposure.
According to the CDC, vaccine effectiveness against infection after two doses of an mRNA vaccine is about 35 per cent, but a booster dose increases vaccine effectiveness to 75 per cent, citing evidence from South Africa and the United Kingdom. Vaccines reduce the severity of sickness, hospitalisation, and death associated with COVID-19 infection.
Expert Advice On COVID Vaccination For Children
Mansukh Mandaviya, the Union Health Minister, announced on Saturday that the central government will begin administering COVID-19 immunisation to children aged 5 to 15 years as soon as a group of specialists makes recommendations to that effect.
When asked about the government's immunisation policy for youngsters aged 5 to 15, Mandaviya addressed reporters in this city.
He stated that the expert panel has yet to make a recommendation about this category's vaccination.
The minister was in town for a BJP-hosted event on the Union Budget, which was announced on February 1.
"A panel of scientists recommends when and how to vaccinate, as well as which age groups to vaccinate. Within one week, we had implemented the precaution group's advice. We will undoubtedly put its advice (for the age group of 5 to 15) into action as soon as we receive it "During a press conference, he stated.
COVID-19 immunisation for children aged 15 to 18 years old began last month across the country.
"Vaccination is no longer a concern. There is no shortage of vaccines; there are no shortages of dosages. We will unquestionably accept the scientific community's advice "Mandaviya threw in her two cents.
The ministry has yet to receive such a suggestion and will make a decision in the following days based on that information. It isn't a decision based on politics. In July-August of last year, he noted, a serosurvey and seroprevalence study revealed that 67% of youngsters developed antibodies while remaining asymptomatic.
"In the end, it's all about biology. As a result, before making recommendations, scientists do research. We used to watch the news all the time (for recommendations regarding vaccination). Our scientists today perform their research, conduct their studies, and form their conclusions "He expressed himself.
He further said that during the third wave of the pandemic, India employed immunisation to combat it quite efficiently.
The minister stated that large-scale immunisation helped India combat the third wave, as evidenced by leading institutes around the world and the Indian Council of Medical Research (ICMR).
According to him, 75% of children (15-18 years old) have had their COVID-19 immunisation shots, 96% of adults have received the first dose, and 77% have received both doses.
"Based on all of this, I can certainly say that India has been able to use vaccination very effectively to fight against the COVID-19 crisis," he said, adding that the ICMR studies showed that COVID-19 vaccination has helped the majority of people, and as a result, the country is moving toward the flattening of the curve.
He claimed that the government's focus on vaccination during the 2020 shutdown, which began shortly after the virus's emergence, helped India maintain its economic economy and avoid the high inflation and negative growth witnessed in the United States and Europe.
According to Mandaviya, vaccination research was prioritised by the government, and the government provided funding for it. By January 16 of last year, India's indigenously manufactured vaccine had been launched at the same time as vaccines created in other countries.
"India made immunisation available to the rest of the globe and even began mass-producing it. As a result, when the third wave (of the COVID-19 pandemic) arrived, we were already ahead of the game in terms of immunisation. Because India had completed 96 per cent of the first dose, we were spared in the third wave "He expressed himself.
Mandaviya, speaking about the Union Budget, said that India would enter a golden period.
"I am confident that its implementation will accelerate comprehensive and time-bound development in the correct direction," he said.
Chinese scientists inform about yet another type of Coronavirus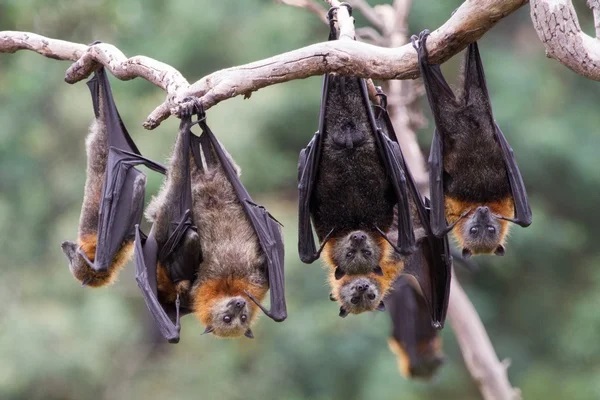 According to a new study by Chinese researchers, a new type of coronavirus named NeoCov, that spreads among bats may pose a threat to humans in the future if it mutates further.
The study that was recently posted on the preprint repository BioRxiv shows that NeoCov is closely related to the Middle East respiratory syndrome (MERS), a viral disease first identified in Saudi Arabia in 2012.
Coronaviruses are a large family of viruses that can cause diseases ranging from the common cold to Severe Acute Respiratory Syndrome (SARS).
Researchers from the Chinese Academy of Sciences and Wuhan University noted that NeoCov is found in a population of bats and to date spreads exclusively among these animals.
In its current form, NeoCov does not infect humans but further mutations may make it potentially harmful for human life. The researchers further noted that infection with NeoCov could not be cross-neutralised by antibodies targeting the existing variants of coronavirus.
Covid vaccines like Covaxin, Covishield to be available in hospitals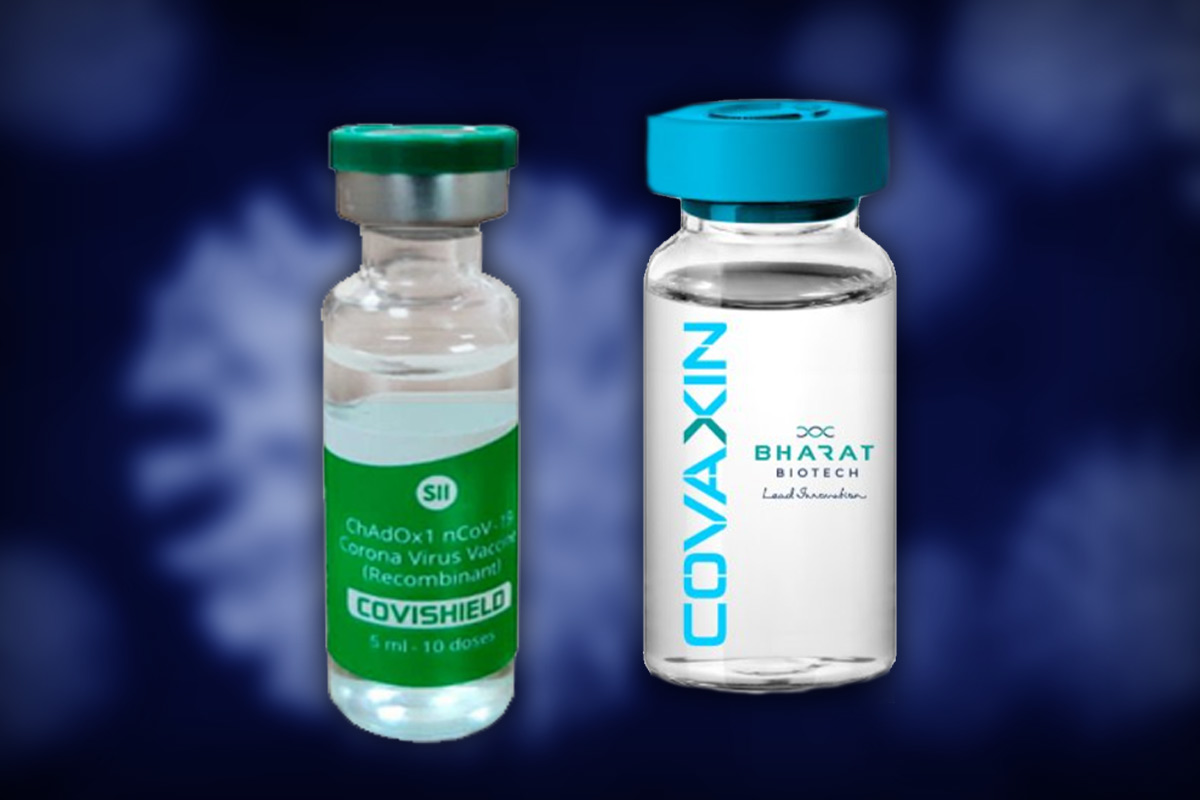 Covaxin and Covishield will now be available in the regular market as the Drug Controller General of India have given conditional market approval to these two Covid vaccines on Thursday.
The subject expert committee of the Central Drug Standard Control Organisation has earlier recommended granting regular market approval to these Covid-19 vaccines for the adult population, subject to certain conditions. Market approval, however, does not mean that the vaccines will be available in medical shops. People will have to buy Covishield and Covaxin from hospitals and clinics.
Vaccination data has to be submitted to DCGI every six months. Data will have t to be updated on CoWIN app also. Earlier, it was reported that the Centre was planning to cap the price of the vaccines at ₹275 per dose.
The approval has been granted under the New Drugs and Clinical Trials Rules, 2019. The firms, in this case, Bharat Biotech (Covaxin) and Serum Institute of India (Covishield), shall submit data of ongoing clinical trials
All vaccination data will be recorded on the CoWIN platform. The approval is only for adult population.