Navi Mumbai civic body raids and tests morning walkers, many found COVID positive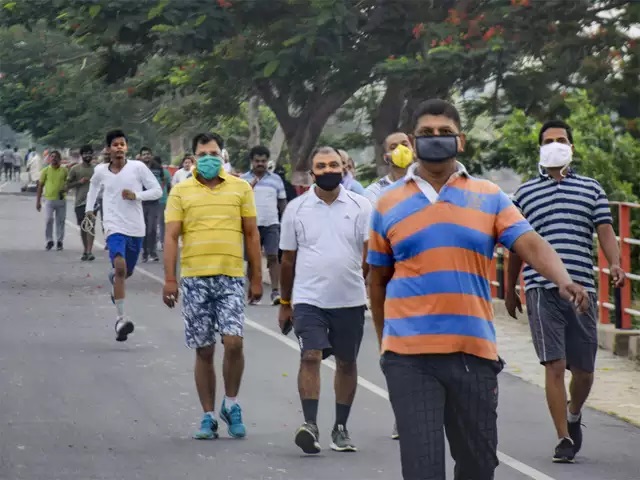 The Navi Mumbai Municipal Corporation (NMMC) has registered FIRs against 57-morning walkers in just two days. On Thursday, during an exercise to enforce coronavirus protocol, when morning walkers near Jewel of Navi Mumbai were tested for coronavirus, two-morning walkers were found COVID positive. They were sent to the NMMC COVID care centre.
Both new COVID and active cases in the Navi Mumbai jurisdiction are on the decline. The city reached its peak amid the second coronavirus wave on the 4th of April with 1,441 cases reported in a single day. Since then, daily cases have reduced, with 645 of them being reported on the 28th of April. The active cases, which reached 11,000 in mid-April, have come down to 7,000.
On April 29 morning, an NMMC squad raided Nerul lake, near Palm Beach road, popularly known as 'Jewel of Navi Mumbai'. Antigen tests were conducted on 32-morning walkers and two were found coronavirus positive. An FIR was registered against the 32 people. "I have been urging citizens that they shouldn't lower their guard even if cases have lowered in the city. There is a false sense of confidence among many and they are venturing out for walks. Many of the walkers have dedicated groups where they meet, chat and walk together. We have found families coming out after dinner for a short stroll. This needs to be stopped till there are restrictions in place," said Abhijit Bangar, NMMC commissioner. "These raids will continue till there is a lockdown, there is no other way to stop such violation," he added.
Morbe Dam has enough water to last till September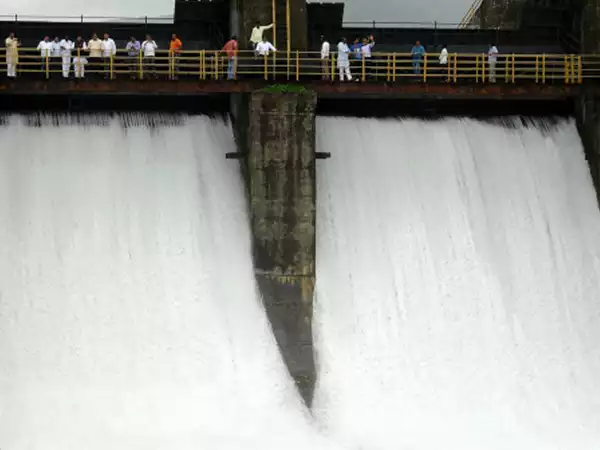 NMMC's Morbe Dam, on the borders of Panvel, has adequate supplies to meet Navi Mumbai's demand till early September, according to the company. Even though the dam flooded during the previous monsoon, the water levels at the dam are presently marginally lower than they were at the same time the previous year. The municipal government has implemented a policy to better manage drinking water by limiting supplies in areas where theft and illegal connections have been recorded. Residents, on the other hand, have been complaining about water shortages for the last several weeks, with some neighbourhoods receiving just one to two hours of water each day instead of the customary six.
"For almost a month, we've been getting water for two hours during the day. "Our objections have not been heard so far," said Chandrakant Jee, a resident of Ghansoli. While certain portions of the city are experiencing water shortages, the NMMC claims that water use has increased owing to the hot summer, and that supply is being streamlined in the issue areas where complaints have been received. "When several users are identified on a single connection, action is taken." After several years, we have finally started a survey of water connections. This is done to keep track of unauthorised users and assure appropriate supply to legitimate customers.
The present water supply is higher than the national average. "We continue to provide over 221 litres of water per person every day, which is more than the national average of 150 litres for metro areas." Residents have been urged to utilise water wisely, according to the NMMC city engineer. Morbe Dam has a total storage capacity of 190.89 million cubic metres (MCM). The storage capacity was recently 85.749 MCM, which is 44.92 per cent of the overall storage capacity.
The dam's highest water level is 88 metres. The current water level is 75.49 metres. The dam's catchment region got almost 4,200 mm of rainfall last year, and it overflowed towards the end of September. "The Morbe dam provides 470 MLD, and there is enough storage to last 125 days," Desai added.
BNHS-tagged wetland bird travels to Russia after being tagged by scientists in Navi Mumbai
The Bombay Natural History Society (BNHS) scientists ringed a wetland bird, the Common redshank, along the TS Chanakya shoreline in Navi Mumbai, and the bird has now been seen 5,100 kilometres distant in Altai, Russia, sparking excitement among bird watchers and environmentalists in general. "From Mumbai to Altai – this Common Redshank, tagged by the BNHS team, has travelled at least 5,100 kilometres," BNHS wrote in a tweet. The 30-centimetre-long bird travelled from Navi Mumbai to Altai, Russia, where it was discovered by Alexey Ebel of the Russian Bird Conservation Union (RBCU).
"When Alexy saw the tag, he wrote an email to the BNHS, and after following the proper procedures, we were able to confirm that the bird had been tagged by us," BNHS scientist Mrugank Prabhu stated.
Many nature enthusiasts, enthralled by this 'long-distance journey,' have once again encouraged the state government to save all of the bird-rich wetlands and mangroves to maintain biodiversity, rather than erecting unsightly concrete structures in them. "The Common Redshank is a wader that migrates great distances from the freezing tundra and Russia-Siberia (where it breeds) to the milder MMR and other coastal areas.
The bird generally comes to Mumbai in October or November and spends the winters here before returning to Russia. As a result, it's critical to protect our wetlands," said Sunjoy Monga, a naturalist and author. "Winged visitors like flamingos and waders such as Common redshank frequent the MMR shore. While the Navi Mumbai Municipal Corporation has called Navi Mumbai "Flamingo City" and has erected flamingo statues across the city, it is upsetting to see the wetlands at Seawoods being harmed by a private construction at the golf course site. "We request to Aaditya Thackeray, the state environment minister, to safeguard these wetlands and even proclaim them a bird preservation area," said NatConnect Foundation ecologist B N Kumar.
Panvel property tax defaulters receive relief from the Bombay High Court
The Panvel City Municipal Corporation (PCMC) was barred from pursuing any coercive action against any property tax defaulter by the Bombay high court on Monday. Kharghar Forum, the Kharghar Cooperative Housing Societies Federation, and Kamothe Forum filed separate writs against the PCMC, asking for the cancellation of property tax bills from October 2016 to the fiscal year 2021-2022, and for the cancellation to take effect retroactively. "We filed a complaint with the Bombay High Court for non-compliance with processes to be followed before increasing bills under the Maharashtra Municipal Corporation Act, as well as retrospective property tax implementation."
In February 2021, the first property tax bill was delivered to the Kharghar node," stated Cdr SH Kalawat (retired), general secretary of the Kharghar Cooperative Housing Societies Federation. The Kharghar Forum, led by suspended BJP corporator Leena Garad, has filed a case in the high court alleging double taxation based on Cidco's service costs and the PCMC's property tax bills. "The high court heard our writ suit on the property tax problem as well, and that is now part of the order," Mangesh, head of the Kamothe Forum, said. "Our federation cites two high court rulings and one Supreme Court verdict disallowing retrospective tax collection," Kalawat added.
The three writ petitions were heard together by high court justices A A Sayed and Abhay Ahuja. If the PCMC takes any coercive action, the judges have allowed the right to go to court. "As a result, we are requesting that everyone 'Not Pay Property Taxes' to the PCMC until the HC makes a definitive ruling," Kalawat added.