Chinese scientists inform about yet another type of Coronavirus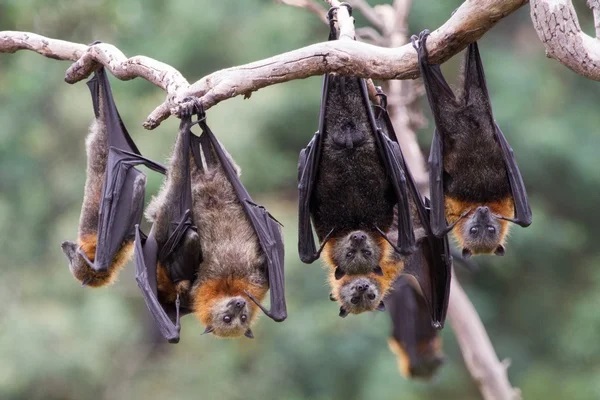 According to a new study by Chinese researchers, a new type of coronavirus named NeoCov, that spreads among bats may pose a threat to humans in the future if it mutates further.
The study that was recently posted on the preprint repository BioRxiv shows that NeoCov is closely related to the Middle East respiratory syndrome (MERS), a viral disease first identified in Saudi Arabia in 2012.
Coronaviruses are a large family of viruses that can cause diseases ranging from the common cold to Severe Acute Respiratory Syndrome (SARS).
Researchers from the Chinese Academy of Sciences and Wuhan University noted that NeoCov is found in a population of bats and to date spreads exclusively among these animals.
In its current form, NeoCov does not infect humans but further mutations may make it potentially harmful for human life. The researchers further noted that infection with NeoCov could not be cross-neutralised by antibodies targeting the existing variants of coronavirus.
Expert Advice On COVID Vaccination For Children
Mansukh Mandaviya, the Union Health Minister, announced on Saturday that the central government will begin administering COVID-19 immunisation to children aged 5 to 15 years as soon as a group of specialists makes recommendations to that effect.
When asked about the government's immunisation policy for youngsters aged 5 to 15, Mandaviya addressed reporters in this city.
He stated that the expert panel has yet to make a recommendation about this category's vaccination.
The minister was in town for a BJP-hosted event on the Union Budget, which was announced on February 1.
"A panel of scientists recommends when and how to vaccinate, as well as which age groups to vaccinate. Within one week, we had implemented the precaution group's advice. We will undoubtedly put its advice (for the age group of 5 to 15) into action as soon as we receive it "During a press conference, he stated.
COVID-19 immunisation for children aged 15 to 18 years old began last month across the country.
"Vaccination is no longer a concern. There is no shortage of vaccines; there are no shortages of dosages. We will unquestionably accept the scientific community's advice "Mandaviya threw in her two cents.
The ministry has yet to receive such a suggestion and will make a decision in the following days based on that information. It isn't a decision based on politics. In July-August of last year, he noted, a serosurvey and seroprevalence study revealed that 67% of youngsters developed antibodies while remaining asymptomatic.
"In the end, it's all about biology. As a result, before making recommendations, scientists do research. We used to watch the news all the time (for recommendations regarding vaccination). Our scientists today perform their research, conduct their studies, and form their conclusions "He expressed himself.
He further said that during the third wave of the pandemic, India employed immunisation to combat it quite efficiently.
The minister stated that large-scale immunisation helped India combat the third wave, as evidenced by leading institutes around the world and the Indian Council of Medical Research (ICMR).
According to him, 75% of children (15-18 years old) have had their COVID-19 immunisation shots, 96% of adults have received the first dose, and 77% have received both doses.
"Based on all of this, I can certainly say that India has been able to use vaccination very effectively to fight against the COVID-19 crisis," he said, adding that the ICMR studies showed that COVID-19 vaccination has helped the majority of people, and as a result, the country is moving toward the flattening of the curve.
He claimed that the government's focus on vaccination during the 2020 shutdown, which began shortly after the virus's emergence, helped India maintain its economic economy and avoid the high inflation and negative growth witnessed in the United States and Europe.
According to Mandaviya, vaccination research was prioritised by the government, and the government provided funding for it. By January 16 of last year, India's indigenously manufactured vaccine had been launched at the same time as vaccines created in other countries.
"India made immunisation available to the rest of the globe and even began mass-producing it. As a result, when the third wave (of the COVID-19 pandemic) arrived, we were already ahead of the game in terms of immunisation. Because India had completed 96 per cent of the first dose, we were spared in the third wave "He expressed himself.
Mandaviya, speaking about the Union Budget, said that India would enter a golden period.
"I am confident that its implementation will accelerate comprehensive and time-bound development in the correct direction," he said.
Covid vaccines like Covaxin, Covishield to be available in hospitals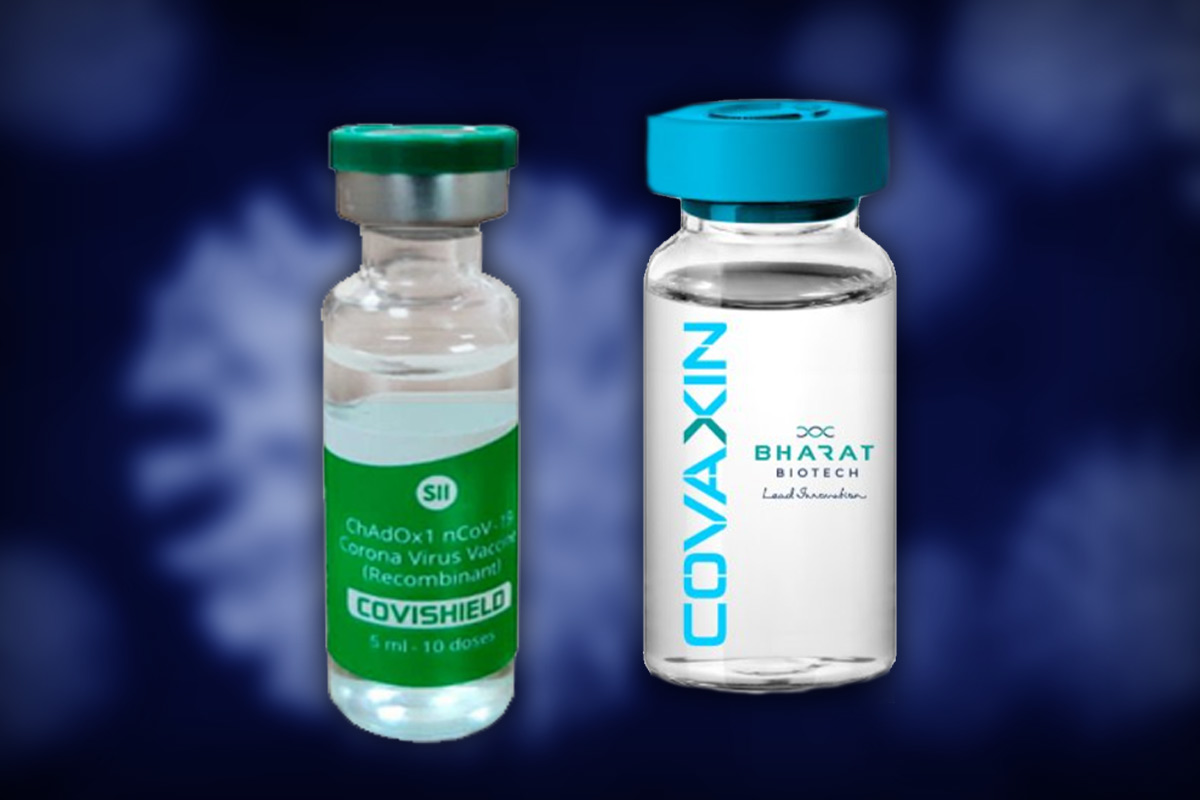 Covaxin and Covishield will now be available in the regular market as the Drug Controller General of India have given conditional market approval to these two Covid vaccines on Thursday.
The subject expert committee of the Central Drug Standard Control Organisation has earlier recommended granting regular market approval to these Covid-19 vaccines for the adult population, subject to certain conditions. Market approval, however, does not mean that the vaccines will be available in medical shops. People will have to buy Covishield and Covaxin from hospitals and clinics.
Vaccination data has to be submitted to DCGI every six months. Data will have t to be updated on CoWIN app also. Earlier, it was reported that the Centre was planning to cap the price of the vaccines at ₹275 per dose.
The approval has been granted under the New Drugs and Clinical Trials Rules, 2019. The firms, in this case, Bharat Biotech (Covaxin) and Serum Institute of India (Covishield), shall submit data of ongoing clinical trials
All vaccination data will be recorded on the CoWIN platform. The approval is only for adult population.
Newcomers to Yoga Make These Common Mistakes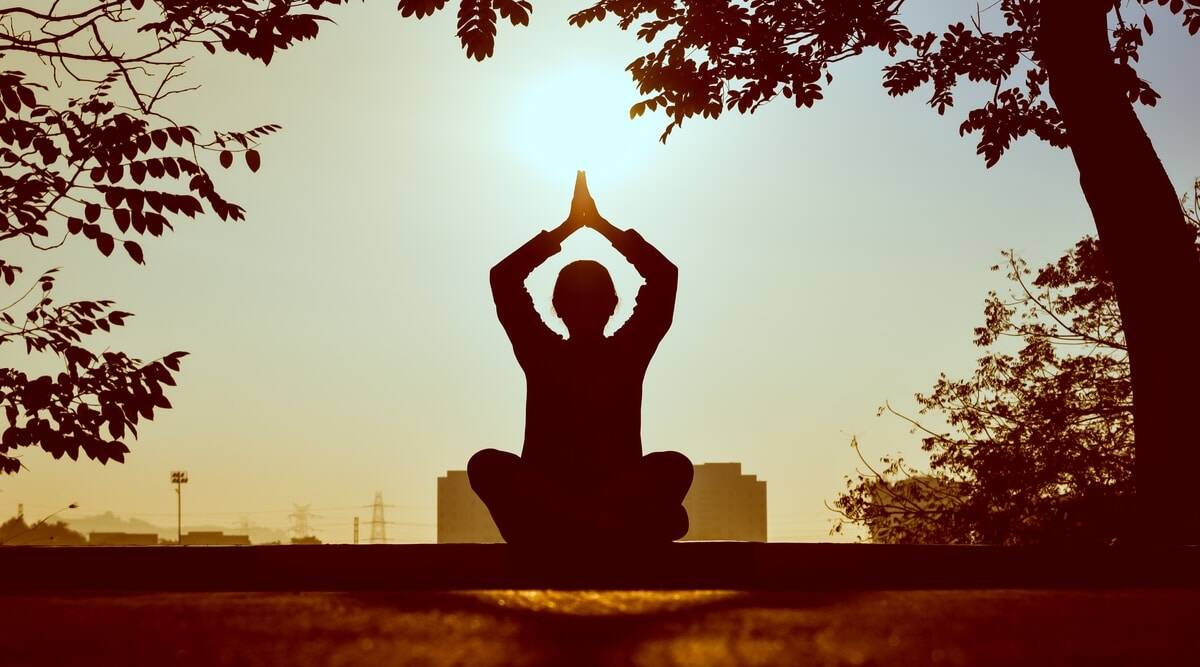 When we begin something new, we experience a sense of fear and worry about the unknown; but, in the vast majority of cases, this fear is unwarranted, and we get on with things swiftly and effortlessly. Sometimes it isn't, and a minor flaw can leave us with an unfavourable first impression, leading us to abandon the activity or pastime altogether.
Yoga has so many physical and spiritual health advantages that it would be a shame for anyone to miss out on them because of a simple, avoidable mistake on their first day. With that in mind, this essay will discuss the three most common mistakes made by beginning Yogis, as well as how to avoid them.
The first mistake is not knowing what you want to get out of yoga.
The truth is that there are many distinct styles and variations of Yoga, each with its own set of benefits. Ask yourself what it was about Yoga in general that drew you in, and then look for a style that caters to that more specifically. Setting objectives, whether physical, mental, or spiritual, is a good idea. If you do, it's a good idea to discuss them with your class's instructor before you start. Yoga teachers are typically friendly and eager to chat about their interests. They'll be able to discuss with you your class goals and tell you if you're being realistic or if you're aiming too high or too low. Make sure your goal has a deadline so it can be tracked.
The second mistake is jumping in with your feet first.
Many people take a leap of faith and enrol in a 12-month stage-by-stage Yoga session after deciding to give it a try. These classes are typically paid in advance and graduate from one level to the next as the weeks pass. They're a great way to learn Yoga and improve your skills, but it's possible that you'll pick a class that isn't right for you.
Joining a Yoga beginner class, also known as a drop-in class, is the easiest method to avoid this. After a few weeks of taking these programmes, you'll notice a large turnover of students as new individuals enter and old people leave. These classes are aimed to offer you a broad understanding of the various forms of Yoga. Because the individuals in the class usually have a wide range of abilities, you can anticipate the instructor to keep the classes quite calm.
Another major advantage of doing so is that the courses are pay-as-you-go, so you won't have to make a large financial commitment while you figure out what type and style of yoga are ideal for you. You aren't obligated to attend every lesson either. If you miss a week or two in a sequence, you might quickly fall behind in the lengthier courses. When it comes to pay-as-you-go lessons, you'll notice that while each one is unique, the level stays relatively low to accommodate newcomers.
Mistake number three: Choosing the incorrect teacher.
In the past, a Yogi had to spend many years as an apprentice to a great Guru before being able to teach even the most basic Yoga technique. Some people nowadays believe that a three-day course over a long weekend suffices. Depending on the skills and abilities of the person who is teaching you, you will obtain vastly different results.
Yoga instructors who have been educated just enough to be dangerous are starting to show up on the sports injury list on a regular basis. A certified teacher isn't always great, and an untrained teacher isn't always bad, but the odds are stacked against you, so it's a good idea to look into your instructor's past and credentials before you start learning with them.