Aman Sahay aka Trekker Aman, a soul passionate for travelling
Whether it is India or abroad, you'll easily find people who love to travel. One such soul is Aman Sahay who is also widely known as Trekker Aman. From travelling, people automatically become naturally curious beings and this curiosity led Aman his journey from a tourist to becoming a traveller, an explorer, a backpacker, an adventurer, a nomad and ultimately a travel video Blogger (Vlogger).
Born in Muzaffarpur, Aman started exploring new places in and around the city when he was fourteen and this, later on, became his passion. From his experiences, Aman says that he has become a better person because of travelling. Travelling also sometimes require a test of character and the ability to respond in any given situation maturely when you are alone and far away from home.
According to him, you have to come out of your comfort zone in order to experience something peculiar but for someone like Aman Sahay, travelling itself is the utmost comfort zone. Because if you do what you love the most, you are literally 'living' your life. Travel, in other words, is a basic human desire. We're a migratory species, even if our migrations are powered by curiosity. The most literal aspect of travel, which is that it's a verb of movement. Thanks to modern engine technology, we can now move through space at an inhuman speed.
Now comes the Trekker part, Aman has explored many different places and experienced different cultures but recently, he also started making videos of his nomad journeys and uploaded his travel Vlogs on YouTube. Videos, which also encourage others to travel and explore new places. Sahay usually prefers to explore places by walking around either solo or with locals who most of the time are friendlier than friends. And this way of exploring places on foot brings the word 'Trekker', so he named his YouTube channel Trekker Aman.
At last, Aman Sahay aka Trekker Aman says in his own words, "Hi, I'm Aman Sahay! I love adventures, especially while travelling. I want to explore all that our beautiful planet Earth has to offer, and it is something that I'm passionate about. I document my travel experiences on the Trekker Aman YouTube channel that I host. Apart from that I also write articles on my own website as well as on Giveupnot Blog. Lastly, all I want to say is — "Be authentic because you are already unique".
Aman Sahay (Trekker Aman) Social profiles:
Facebook page : Trekker Aman
Instagram: Trekker Aman
YouTube Channel: Trekker Aman
Website: AmanSahay[dotcom]
Hindustani Bhau granted bail by the Mumbai Court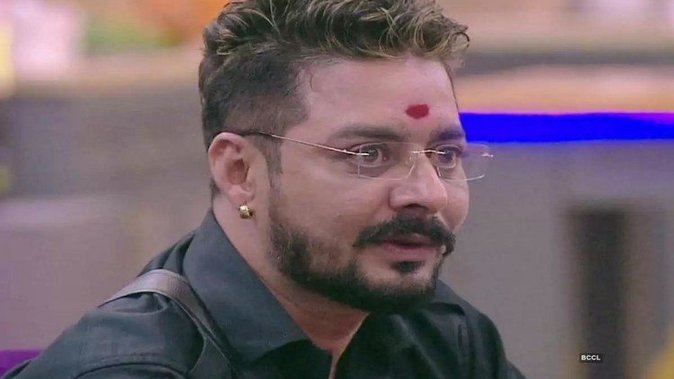 The Mumbai sessions court granted bail to social media personality Vikas Fhatak alias 'Hindustani Bhau' on Thursday. He was arrested outside Maharashtra Education Minister Varsha Gaikwad's apartment on February 1 for allegedly inciting students and planning to riot. He was remanded in judicial jail for 14 days on February 5.
"In the subject of Dharavi students protesting online exams, the Mumbai sessions court on Thursday granted bail to social media influencer Vikas Fhatak alias 'Hindustani Bhau,'" Advocate Aniket Nikam told ANI.
His lawyer had previously stated that Fhatak had offered an "unconditional apology" in court and promised to cooperate with the investigation. While Fhatak's 'cause' was correct, Mahesh Mulya, Advocate of Hindustani Bhau, told ANI that the events that followed were sad.
Hindustani Bhau is to blame for the Dharavi riots, according to the police.
Hindustani Bhau got arrested in February for encouraging students to stage a protest and demand online exams for grades 10 and 12. Iqrar Khan Vakhar Khan, the second suspect, has been apprehended. According to the police report, Hindustani Bhau allegedly invited students to gather in the Dharavi area near Maharashtra Education Minister Varsha Gaikwad's home to protest. He had also posted a video on Instagram of himself 'instigating the students,' according to the report.
He can be heard claiming in the film, "COVID-19 was responsible for a large number of deaths. People are still afraid of it, especially now that the Omicron variant has arrived. Stay at home and take precautions, according to the administration."
Hundreds of kids demonstrated near the home of Maharashtra School Education Minister Varsha Gaikwad in Mumbai, demanding that the offline tests be cancelled. Two buses were damaged by disgruntled students in Nagpur, according to police.
Following the protests, the Dharavi Police filed an FIR against Fhatak under several sections of the Indian Penal Code, including rioting, the Maharashtra Police Act, the Maharashtra Disaster Management Act, and the Maharashtra Prevention of Defacement of Property Act.