Instead of a Digital Crown, Apple may offer AirPods Max 2 with touch controls.
Apple may include touch controls in the second-generation Airpods Max. The digital crown that we saw on the original AirPods Max, which was revealed in 2020, is rumoured to be gone. According to a recent patent, Apple is working on a replacement for its premium over-ear headphones.
According to a recent rumour from Patently Apple, the company has received a new patent application from the US Patent & Trademark Office, indicating that the AirPods Max 2 will be released soon. The patent shows a method for processing motions on a touch-sensitive surface that might be used in next-generation headphones.
The AirPods Max now has a digital crown that allows you to manage music tracks and adjust the volume. The Digital Crown is a one-of-a-kind feature that you won't find on any other gadget. It is an Apple-only feature that the firm may eliminate to provide users with a better way to manage their digital assistant, music, volume, and other items.
It's worth noting that this isn't the first time Apple has applied for a touch control patent. The Cupertino behemoth was previously reported to have been given a patent in 2019 for smart fabrics with touch controls for over-the-ear headphones. Later on, two other patents were discovered, but it appears that the brand chose Digital Crown.
Apple's design team disclosed in an interview with Japanese design website Casa BRUTUS at the end of 2020 that the firm planned to give touch controls for AirPods Max, but that didn't happen because the business ultimately opted to go with the Digital Crown design.
Apple has applied for a similar type of patent again, so there's a chance that the AirPods Max 2 will include touch controls. It's crucial to remember that not all patents become reality, therefore consumers should take this information with a grain of salt.
In addition, Apple is expected to release the AirPods Pro 2 in Q3 of this year. Apple may reveal it in September, alongside the iPhone 14. According to rumours and leaks, the wireless earphones will be completely redesigned. An ambient light sensor for blood oxygen monitoring could be included. IPX4 dust and water resistance may be included with the audio product.
UPI for Feature Phones from RBI
On Tuesday, the Reserve Bank of India (RBI) announced UPI123Pay, a new digital payment option for feature phones based on the Unified Payments Interface (UPI). The UPI system has so far been restricted to smartphones with internet access. India's mobile phone population is estimated to be at 180 million. 78 crore of these people have smartphones, while the remaining 78 crores have feature phones. Due to the phone they use, tens of thousands of users have been unable to do UPI transactions. The central bank of India introduced this new payment mechanism to incorporate all such users and bring them into the mainstream of digital payments.
"UPI123Pay would enable NPCI to accomplish its goal of a billion or more daily UPI transactions," said Biswamohan Mahapatra, head of the National Payments Corporation of India (NPCI), the country's umbrella organization for retail digital payments.
Working of UPI on Feature Phones?
Users will be able to conduct UPI transactions on feature phones using UPI 123Pay. Except for the scan and pay UPI option available for smartphones, consumers will be able to use all other functionalities. Transactions with the new digital payment mode don't require an internet connection. To utilize the UPI 123Pay service, people must link their bank accounts to their feature phones. People with feature phones can now use the UPI 123Pay option for a variety of payments, from person to person to the merchant. UPI 123Pay would employ Hindi and English as their primary languages at first.
"We feel that the novel functions available on feature phones would give UPI a boost in many geographies across the country, transforming the way payments are perceived," Mahapatra said.
UPI: India's Most Popular Payment Method
In recent years, UPI has become one of India's most popular payment methods. UPI is the country's single largest retail payment system in terms of transaction volume.
"A substantial portion of digitalization is limited to people with smartphones, notwithstanding our tremendous growth in digital payments." "About 40 crore feature phone users had limited access to digital payments," said T Rabi Sankar, deputy governor of the Reserve Bank of India. He stated that the goal is to attract a significant number of feature phone users into the UPI payment system.
"To further popularise the usage of digital payments, a framework for retail offline payments across the country has been proposed." This announcement has its roots in a series of successful pilot studies. The results of these experiments strongly suggest that there is more leeway for digital payment-related solutions, particularly in rural areas. According to Nitin Mathur, CEO of Tavaga Advisory Services, "the RBI is enthusiastic about expanding the ease of doing business in India as well as more innovative fintech prospects to capitalize on" as a result of this development.
Paytm QR Codes may now be scanned at Railway Stations to book tickets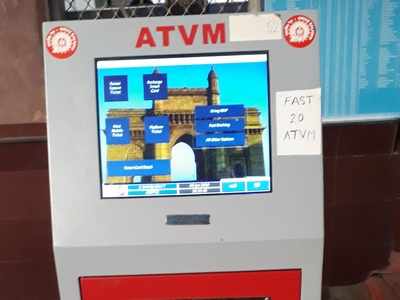 According to Livemint, the Indian Railway Catering and Tourism Corporation (IRCTC) has partnered with e-payment provider Paytm to provide ticketing services through Automatic Ticket Vending Machines at railway stations in order to make travel easier for commuters. According to reports, the service has already begun at all Automatic Ticket Vending Machines (ATVM) in Indian railway stations. Passengers will be able to pay for tickets using digital methods and commute fully cashless as a result of this.
Customers can make payments using Paytm Wallet, Paytm UPI, Net Banking, Debit Card, Credit Card, Net Banking, and Paytm Post-paid, among other methods (Buy Now, Pay Later).
The touchscreen ATVMs installed at train stations let passengers purchase tickets using UPI rather than a smart card. Passengers must scan the QR code displayed on the ATVM screen in order to access the service. After scanning, passengers can quickly purchase platform tickets, unreserved train journey tickets, recharge smart cards, and renew seasonal tickets.
"Firstly tested the QR code revolution in India, we are happy to carry it forward by offering the convenience of ticketing across railway stations," a Paytm representative said. He went on to say that Paytm's relationship with IRCTC will provide QR solutions to Indian Railways' Automated Ticket Vending Machines. And, he noted, this will enable people to go totally cashless when purchasing tickets.
Follow the instructions below to utilize the ATVMs' digital payment feature at train stations.
First, find an ATVM at your local train station.
Step 2: Using the touchscreen, choose a route for reserving a ticket or enter a smart number for recharging.
Step 3: Make your payment using any Paytm option.
To complete the transaction, scan the QR code generated on the screen.
Step 5: Depending on your choices, a physical ticket or a smart card recharge will be generated.
Users of WhatsApp may soon be able to set cover photos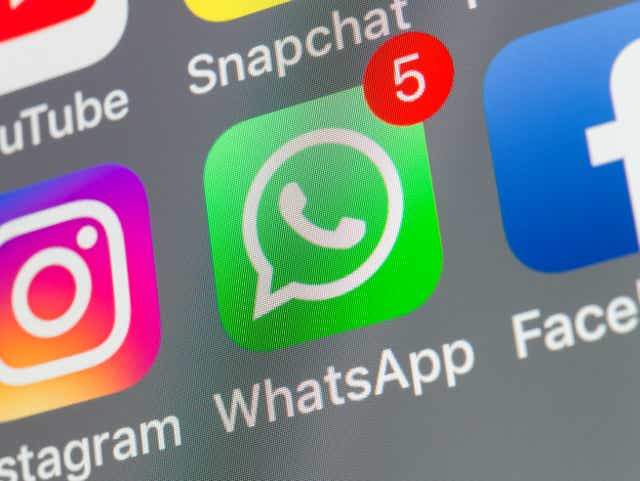 WhatsApp is focusing on improvements to its user interface. The chat application was recently caught developing a new profile cover photo that looks like it belongs on Facebook. Users can now add covers to their WhatsApp profiles, according to a new feature discovered recently. The functionality is intended for use by businesses. WhatsApp's library is anticipated to benefit from the new capability.
WhatsApp users will soon be able to customise their profile covers, according to Wabetainfo. This feature, however, will be available only to WhatsApp Business accounts; normal user accounts would not be able to use it. According to the article, beta testers will be able to use the feature, and your business profile settings will be altered.
According to a screenshot obtained by Wabetainfo, WhatsApp intends to add a new camera button to your Business Settings. Like the cover photo, you can choose an existing photo or take a new one. Your cover photo will be visible to everyone visiting your business profile (including ordinary WhatsApp user accounts).
On WhatsApp on iOS beta, the feature was discovered to be in the testing phase. WhatsApp Business for Android will get the same feature as well. A release date for the feature is unknown because it is still in development.
Aside from that, WhatsApp has been seen developing a new voice call interface. Since December 2021, the messaging app is said to have been working on a new interface. The user interface for both the iOS and Android apps was previously built. However, for Android beta testers, WhatsApp has recently released a revamped calling experience.
WhatsApp is updating its caller interface not only for individual conversations but also for group calls.
When you make a group voice call, bring voice waveforms for all participants during the call, as seen in the screenshots. The new upgrade is being sent out to Android beta testers today, according to Wabetainfo, with more activations expected in the following weeks. The new UI has yet to be seen on the iOS beta app, but according to the features tracker, WhatsApp may receive it in a future release.