Navi Mumbai : The Singing Showcase Star Voice 2022's grand finale Goes Sky-high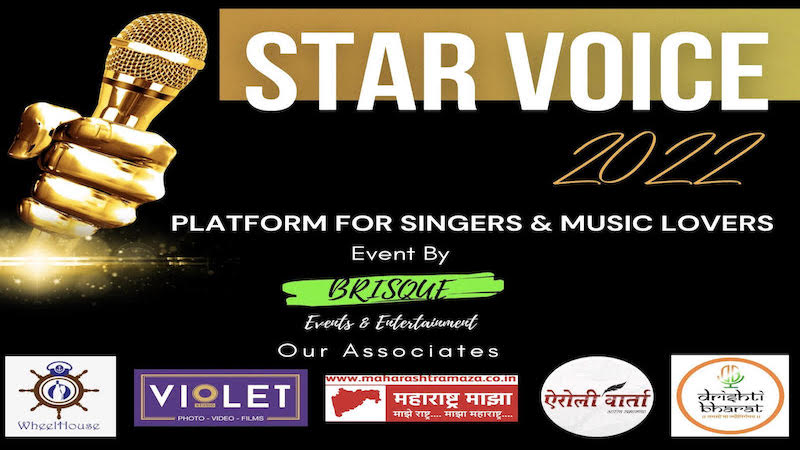 The Singing Showcase Star Voice 2022's grand finale  was successfully held on Sunday, Nov. 6, at Wheelhouse Lounge in CBD Belapur, Navi Mumbai.
19 of the many individuals who pitched in were picked to perform, either with brand-new, energetic, and youthful tunes or with press mixes. According to reports,  the audience enjoyed the event. The performances appeared to have been well received by the  crowd, and the musical acts skill-fully combined traditional melodies with contemporary hip hop elements. Perhaps the modern tunes were more musically appealing to the  audience.
In his capacity as the event's organiser, Mr. Pahuldeep Singh Garha of Brisque Events & Entertainment said to Drishti Bharat's representative That he has planned to hold the event frequently under various verticals. His main goals include verifying participants' identities, inviting them to the event, and ensuring they adhere to the rules.
A nicely anchored event was presented by Yasmeen Khan.
Mr. Pahuldeep Singh Garha of Brisque Events & Entertainment said  that We appreciate our Associates, Violet Studio, Wheelhouse Lounge, as well as our Media Partners, Airoli Varta, Maharashtra Majha, & Drishti Bharat.
After the release of Runway 34 Ajay Devgn receives a handwritten message from Amitabh Bachchan
Amitabh Bachchan, who also featured opposite Ajay Devgn in the aviation drama, has praised Ajay Devgn's latest directorial Runway 34. Ajay, who earlier stated that he would not have done the film if Amitabh Bachchan had not agreed to feature in it, shared a handwritten message from the legendary actor on his social media pages on Saturday. After reading the handwritten message in which Amitabh termed it an "amazing honour" to be directed by Ajay in the film, Ajay said that he feels emotional.
Ajay posted a photo of Amitabh's message with the caption, "It's difficult to put into words the honour of having the legendary Amitabh Bachchan feature in your directorial debut. And when he writes a handwritten message with his passionate comments, it elicits a dizzying mix of appreciation and fulfilment. Thank you very much, Amit Ji! #Runway34."
The letter was written on a notepad with the names of Amitabh Bachchan and Jaya Bachchan, as well as a logo in the shape of a B for Bachchan. It was dated April 29. In the letter, Amitabh wrote, "Hello, Ajay! Ajay! Ajay! It was an unbelievable honour to be a part of '34' and to get such a wonderful director's gift. Your work is excellent. It's amazing how well you've put everything together. They claim it's your finest, but I'm confident there will be many more. Congratulations."
"And, Amitji closed his message with these lines," Ajay wrote in another letter from Amitabh. "PS: Your expressions and performance in the cockpit were pure brilliance," the note stated." "Well deserved words on both sides," his wife Kajol said on his Instagram account after seeing the messages.
Runway 34 is based on a true story from 2015, in which a Doha to Kochi flight narrowly avoided disaster after having trouble landing at the airport owing to poor weather and limited visibility. Captain Vikrant Khanna, played by Ajay Devgn, is a flying prodigy, and Tanya Albuquerque, played by Rakul Preet Singh, is his co-pilot. In the case, Amitabh Bachchan portrays Narayan Vedant, the investigating officer. Ajay has directed and produced the film in addition to acting in it.
According to the film's review, "Ajay, once again donning the director's hat, does an outstanding job. I must say, he's a fantastic storyteller. He creates an immersive experience with Runway 34, rather than just acting."
When Aamir's mother dislikes his film she tells him hatao isko
Zeenat Hussein, Aamir Khan's mother, has explained how she reacts to his films that she dislikes. He said this during the premiere of a song from his next film, Laal Singh Chaddha. The actor also revealed how his mother reacted after seeing the Laal Singh Chaddha test screening.
Kahani is the first song from Laal Singh Chaddha that Aamir has released. Mohan Kannan has provided his vocals to the song, which was composed by Amitabh Bhattacharya.
"When Ammi dislikes a film, she will ask, "hatao isko ye kya banaya hai?" 'Place it away.' She says it in a sweet tone, "As to a story, Aamir said.
When asked about his mother's reaction to Laal Singh Chaddha's test screening, Aamir stated, "First and foremost, I always get my mother's reaction. Then I wait for my children's reactions. My mother was a big fan of the movie. 'Aamir, don't listen to anyone,' she said after viewing it. The film is flawless; it should be released as is. 'Don't take anything out.' As a result, I must know how Ammi feels.
Aamir explained why he opted to release the song rather than the video, saying, "The songs in Laal Singh Chaddha are, without a doubt, the heart and soul of the film, and this album has some of my greatest work.
Putting Pritam, Amitabh, the vocalists, and the technicians in the limelight was a deliberate decision because not only do they deserve to be in the spotlight, but the music does as well. I'm excited to see how the public reacts to the music that the crew has put their hearts and souls into."
Laal Singh Chaddha stars Kareena Kapoor Khan, Mona Singh, and Chaitanya Akkineni and is an adaptation of Tom Hanks' Forrest Gump. On August 11, the film will be released in theatres around the country.
Salim Ghouse a veteran actor best known for his role in the film Bharat Ek Khoj died at the age of 70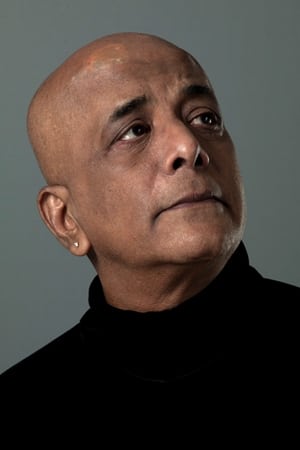 Salim Ghouse, a well-known actor who appeared in films such as Koyla, Mohan Joshi Hazir Ho!, and others, passed away on Thursday, April 28. The 70-year-old actor died in Mumbai after suffering a heart attack. Anita Salim, the actor's wife, confirmed the actor's death.
According to sources, the legendary actor was brought to Mumbai's Kokilaben Hospital on Wednesday night with chest trouble. After having a heart attack, Ghouse died on Thursday morning. According to reports in the media, the actor's last rites were administered early on Thursday morning.
A look into Salim Ghouse's professional life
Salim is a graduate of the Film and Television Institute of India (FTTI) in Pune, where he was born. The late hero, who made a name for himself with his acting abilities, began his career in 1978 with the film Swarg Narak and went on to appear in films such as Chakra (1981), Saaransh (1984), and Mohan Joshi Hazir Ho! (1984), among others. In addition, the actor appeared opposite Mohanlal in Bharathan's iconic Malayalam film Thazhvaram.
In addition to movies, the actor had a notable career in television. In Shyam Benegal's TV series Bharat Ek Khoj, he played the characters of Rama, Krishna, and Tipu Sultan. He also appeared in Wagle Ki Duniya, a comedy (1988).
Meanwhile, the iconic actor was planning a return with Andrea-starrer Kaa in Tamil, which has yet to be released, following his previous film Well Done Abba in Hindi in 2010. Andrea plays a wildlife photographer, while Salim Ghouse plays a wildlife warden in director Nanjil's forthcoming Tamil horror film Kaa – The Forest.
Sharib Hashmi, who starred in the film The Family Man, expressed his condolences for the actor's death, noting how much he admired his work on television. Salim replied to a tweet that had nostalgic photos from his early career. "#SalimGhouse Sahab ko tv serial #Subah mein dekha tha! Pehli baar! Aur kaam behadd laajavaab laga tha unki awaaz "Hashmi took to Twitter to express her feelings.