Ravish Kumar apologizes for spreading fake news about paddy procurement. 
NDTV anchor Ravish Kumar after getting caught for spreading fake news about paddy procurement by the government apologized through his Facebook page and admitted his mistake, as he announced the news without verifying, he also said that in the last episode of his show prime time he highlighted the distortion of data by the government, as it was incomplete.
Further, in his apologies, he mentioned: "Godi media" who does not follow his lines of misinformation, further he tells about the journalist who was challenging him on this fact. as he also said that notice has been issued on this topic.
Ravish Kumar also said as he continued blaming the government as he catches many such lies by them and asks for the answers, but never got the answers. As of his a bigger person to respond to the notice sent to him.
As Ravish Kumar has a history of spreading fake news, there are many incident examples for this. As when he changed the identity of Mohamad Shahrukh who was seen threatening cops by pointing the gun towards them, In Delhi anti- Hindu riots.
How Ravish Kumar spreads news
On 14th January NDTV anchor, Ravish Kumar had claimed that the government had given false data about farm products. As he also mentioned that the data presented by minister Piyush Goyal is completely misleading to the public because it contains the wrong input.
Earlier food and public distribution minister Piyush Goyal informed about the procurement till date 10 January 534 lakh metric tonnes of paddy compared to 423 lakh metric tonnes in the last year, so it has gone up by 26% till now this year.
But Ravish Kumar as usual still trying to make his propaganda correct keep challenging the government figure.
Ravish Kumar cropping the image of Piyush Goyal by misleading the claims, said the minister.
According Prime Minister Modi, Electricity should no longer be received for free
In an apparent attempt to fight the Aam Aadmi Party and the Congress over their pledge of free power in poll-bound Gujarat, Prime Minister Narendra Modi said on Thursday that it was time to make money from electricity rather than receiving it for free.
Speaking during an election rally in Modasa, a town in the Aravalli area of north Gujarat, Modi said that only he is skilled in the art of enabling people to profit from energy.
The PM also attacked the Congress, claiming that it adheres to the "divide and rule" philosophy and is solely concerned with gaining and maintaining power.
Arvind Kejriwal, the national convener of the AAP and the chief minister of Delhi, has been attempting to win over voters by promising that if his party were elected to power in the Bharatiya Janata Party-ruled Gujarat, it would provide free electricity up to 300 units per month, just like it does in the national capital and Punjab.
On several occasions, Kejriwal has asserted that he is the only politician in the nation to have "mastered this miracle of supplying free power."
The opposition Congress has jumped on board and stated in its election platform that if elected to power in Gujarat, where the Assembly elections are set for December 1 and 5, the party will likewise offer free energy up to 300 units.
Gujarat PM Narendra Modi says he wants to see people earning money from electricity generated from solar rooftop systems instead of getting it for free. "Only Modi knows this art wherein people will be able to earn from electricity," he tells an event in Modhera, a village in Mehsana district.
He reminded the residents of Aravalli that during the Congress era, farmers in this district had been murdered by police when they demanded inexpensive energy for agricultural purposes.
According to the PM, farmers are increasingly producing their own power by installing solar panels on underused farmland areas.
"Additionally, they may make money by selling extra power. The day when people want inexpensive power is over. Today, selling power is a viable source of money "explained he.
At the time, Modi also attacked the Congress, claiming the opposition group solely adheres to the "divide and rule" philosophy and only considers how to get power.
"Has there been any progress in Rajasthan, a state that is close to your border? Have you heard any encouraging news about that region? Development cannot be done by the Congress "he said.
Strong BJP performance, declining Cong, and positive student perception of AAP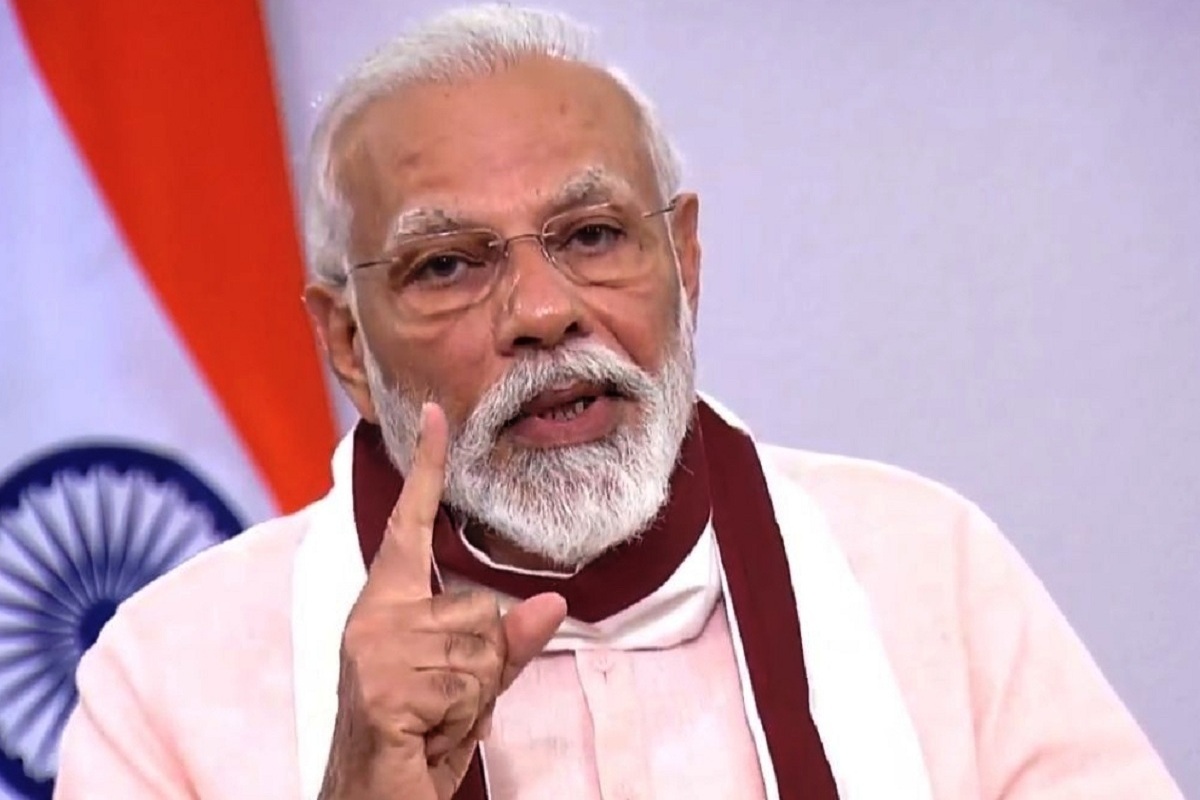 Saurashtra University students frequently express their support for Prime Minister Narendra Modi and the BJP, but there is also a continual hum of concerns about unemployment, test paper leaks, and price hikes.
Many students claim that the BJP has brought "vikas" by upgrading the electricity and water infrastructure and creating roads, but some of them also cast doubt on its track record in the areas of education and health.
And some of these first-time assembly poll voters seem to have taken notice of the Aam Aadmi Party (AAP), rather than the Congress, who has historically been the BJP's major foe.
Ranva Dalip, a Morbi native and first-year master's student, says of the AAP, "AAP ka vichar achchha hai education par (AAP's thoughts on education are good)". He swiftly adds, though, that it will take time for the party to become well-known.
The loud campaign of the Arvind Kejriwal-led party in Delhi, which is focused on corruption and other concerns like education and health, has found some supporters on the campus of the largest institution in the area, which enrols students from all across the region's several districts.
While many poll experts feel that the Congress is still the BJP's main competitor in the state, the majority of these young people perceive the party to be unappealing, creating an opening for the AAP to enter the race.
Mehul Makwana, a BCA student, praises the BJP for improving facilities for state residents and declares emphatically, "Modi hi aayega" (Modi will definitely win again), unfazed by the fact that the prime minister's position is not up for grabs in these elections and highlighting how he is seen as synonymous with his party in his home state.
There are, however, a few opposing viewpoints as well.
One student claims that the state administration responded to the Morbi bridge collapse disaster slowly because Delhi has "control," while another claims that while Modi has done a lot of wonderful things for the nation and the state, he hasn't been able to stop the rise in prices.
A master's student named Kachhot Kaushik claims that higher education has gotten pricey and expresses support for Kejriwal's pledge of free power, health care, and education.
According to him, the regional party's leadership in Delhi and Punjab has received positive reviews.
The state has seen a few incidences of question paper leaks, which is a common issue. Some students also criticise the Gujarat government of failing to provide adequate work chances for them.
Even though the BJP looks to be maintaining a strong presence, the AAP seems to have been able to leave an effect on the young minds dissatisfied with the ruling party for a variety of reasons with its aggressive and visible campaign.
Rahul Gandhi is criticised by PM Modi for the Bharat Jodo Yatra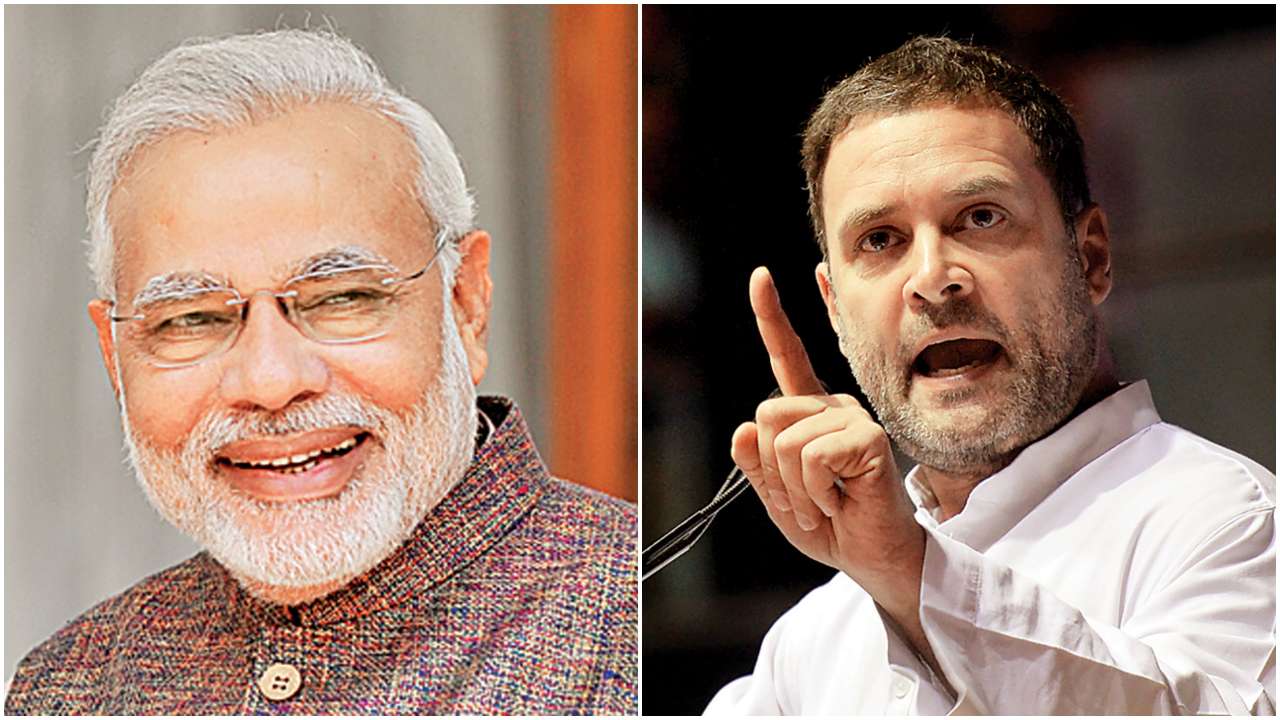 Prime Minister Narendra Modi on Monday took a shot at Congress scion Rahul Gandhi for his "Bharat Jodo Yatra" and claimed that people who have been removed from office are embarking on a yatra to return to power as the campaign for the forthcoming Gujarat Assembly elections heats up.
When speaking to a crowd in Surendranagar, Gujarat, which is going to the polls, Prime Minister Modi said, "People who lost their thrones in the past are on a yatra to reclaim them. They can achieve it, but they are collaborating with individuals who prevented the construction of the Narmada dam for 40 years."
The Prime Minister continued, referring to Medha Patkar, a leader of the Narmada Bachao Andolan, who recently attended the Rahul Gandhi-led Bharat Jodo Yatra in Maharashtra "The leaders of the Congress party are uniting with the opponents of the Narmada dam project. Gujarati citizens have made the decision to avenge those who prevented the construction of the Narmada dam."
"80% of the salt used in the nation is produced in Gujarat. Even after consuming salt produced in Gujarat, some people mistreat the state "While addressing the audience, he added.
He continued by criticising the grand old party for using terms like "neech" to describe him "The Congress had previously referred to me as "neech aadmi," "maut ka saudagar," and "naali ka keeda." Congress politicians are now promising to show Modi their aukat in place of discussing development during elections."
As part of the Bharat Jodo Yatra, Medha Patkar
Recently, Medha Patkar was spotted accompanying Rahul Gandhi's Bharat Jodo Yatra when it entered Maharashtra, along with Congress leaders. Patkar was also referred to by the party as a "social welfare" campaigner. It is interesting to note that Rahul Gandhi indulged Medha Patkar only a few weeks before the important Gujarat Assembly elections.
"People who are active in social welfare themselves join you when you accomplish something for the society… The Congress party tweeted that social activist Medha Patkar took part in the "Bharat Jodo Yatra".
The BJP said that the Congress lacks issues to create a narrative in Maharashtra after Medha Patkar joined Rahul Gandhi's "Bharat Jodo Yatra" there. JP Nadda, the leader of the BJP, attacked the Congress by calling it "anti-Gujarat."