Ravish Kumar apologizes for spreading fake news about paddy procurement. 
NDTV anchor Ravish Kumar after getting caught for spreading fake news about paddy procurement by the government apologized through his Facebook page and admitted his mistake, as he announced the news without verifying, he also said that in the last episode of his show prime time he highlighted the distortion of data by the government, as it was incomplete.
Further, in his apologies, he mentioned: "Godi media" who does not follow his lines of misinformation, further he tells about the journalist who was challenging him on this fact. as he also said that notice has been issued on this topic.
Ravish Kumar also said as he continued blaming the government as he catches many such lies by them and asks for the answers, but never got the answers. As of his a bigger person to respond to the notice sent to him.
As Ravish Kumar has a history of spreading fake news, there are many incident examples for this. As when he changed the identity of Mohamad Shahrukh who was seen threatening cops by pointing the gun towards them, In Delhi anti- Hindu riots.
How Ravish Kumar spreads news
On 14th January NDTV anchor, Ravish Kumar had claimed that the government had given false data about farm products. As he also mentioned that the data presented by minister Piyush Goyal is completely misleading to the public because it contains the wrong input.
Earlier food and public distribution minister Piyush Goyal informed about the procurement till date 10 January 534 lakh metric tonnes of paddy compared to 423 lakh metric tonnes in the last year, so it has gone up by 26% till now this year.
But Ravish Kumar as usual still trying to make his propaganda correct keep challenging the government figure.
Ravish Kumar cropping the image of Piyush Goyal by misleading the claims, said the minister.
Items worth crores looted from jewellery shop in Patna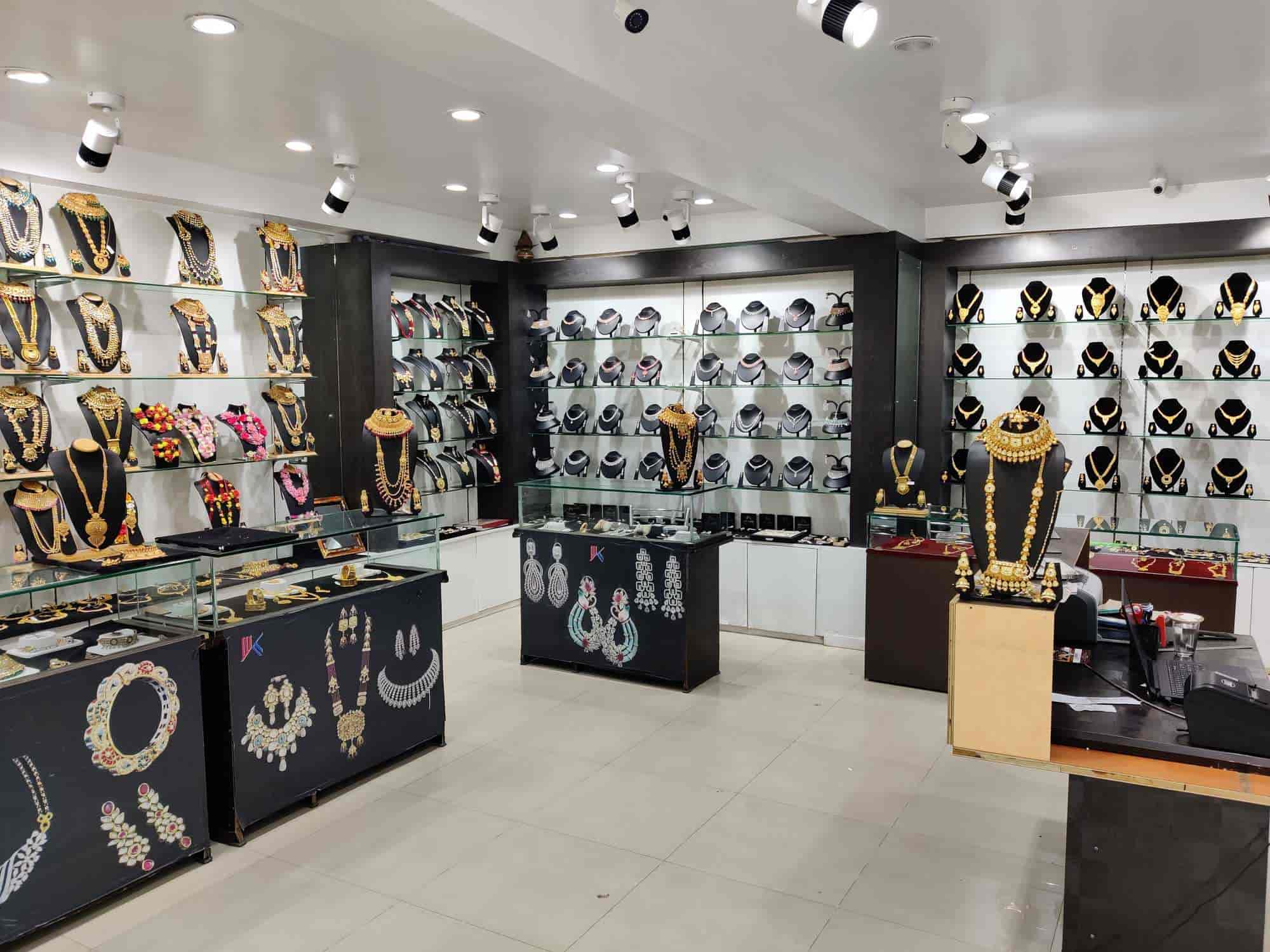 Four armed robbers looted a jewellry shop in the busy Bakerganj area of Patna on Friday afternoon and decamped with items worth crores of rupees, police said, adding that the shopkeepers were able to nab one of them, who was being questioned at the local police station.
This is the second such incident in Patna since Wednesday when a jeweller was shot by criminals in the Rajiv Nagar area in a robbery attempt. A shopkeeper was shot and injured by armed criminals in broad daylight last Wednesday in Rajeev Nagar locality here.
Bakerganj, which is in close vicinity of Gandhi Maidan police station and offices of senior police officers, is a hub of jewellery stores. Agitated over the incident, angry shopkeepers downed shutters and protested on the streets.
"The armed robbers came on four motorcycles. They threatened the son of shop owner Sanjiv Kumar and looted the entire jewellery," said Bakerganj Jewellery Shopkeepers' Association president Vinod Kumar.
He said the robbers also snatched away everyone's mobile phones. "One of them was caught by the local people. The remaining three fled towards Gandhi Maidan on their bikes," he said, adding that the police took him to Gandhi Maidan police station for questioning.
The shopkeepers said they had informed the Patna District Magistrate Chandrasekhar Singh and Senior Superintendent of Police Manavjeet Singh Dhillon that their complaints were not taken seriously by local police officials.
Man who took 11 Covid vaccine shots booked for cheating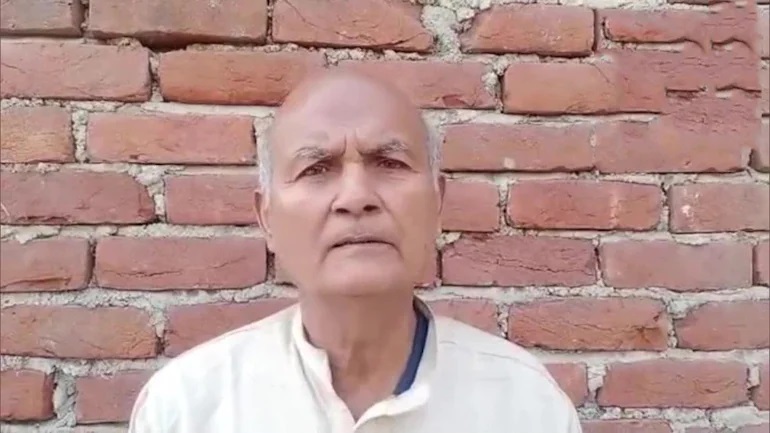 The man from Bihar, who took the Covid-19 vaccine 11 times in the last year, is all set to be arrested. On the basis of a complaint filed by district medical officer Dr Vinay Krishna Prasad, an FIR was registered against Brahmadev Mandal, a resident of Madhepura district of Bihar, at Puraini police station.
He was booked under sections 188 (disobedience to order duly promulgated by public servant), 419 (cheating by personation), and 420 (cheating) of the India Penal Code, all of which are non-bailable sections.
However, citing his old age, Brahmdev Mandal is likely to get bail after being arrested. The elderly man made news earlier this week when health workers caught him after he was attempting to take the Covid vaccine jab for the twelfth time.
After Brahmadev Mandal was caught, preliminary investigation and a confession made by him disclosed that he had taken the shot 11 times using his Aadhar card or voter identity card.
He claimed that after getting vaccinated 11 times, he got rid of some serious diseases that he was suffering from. Brahmadev Mandal is a retired government employee from the postal department and the manner in which he has taken the Covid-19 vaccine 11 times in the past year has also exposed the negligence of the health department.
At least 7 died and many injured after boiler explosion in Muzaffarpur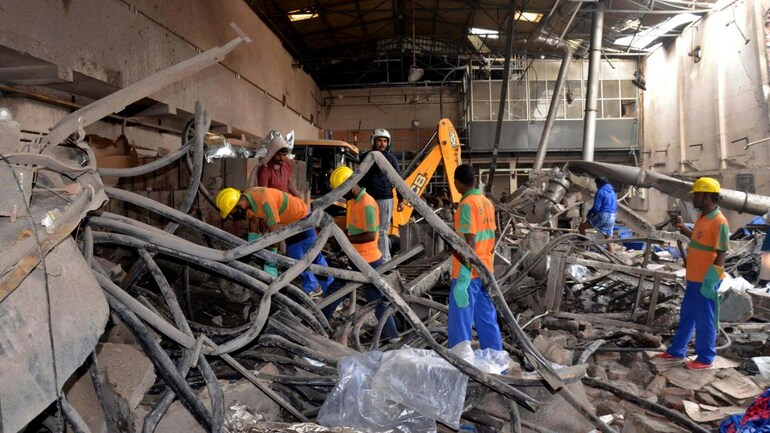 At least seven people died and many others injured after a boiler exploded in a noodle-making factory in Bihar's Muzaffarpur. The factory is located in Muzaffarpur's Bela Industrial Area, Phase-II. The blast was loud enough to be heard 5 km away.
Muzaffarpur District Magistrate (DM) Pranav Kumar said that seven people were killed and five others were injured after a boiler at a noodle-making factory exploded.
The explosion was so severe that the terraces of the adjoining factories in the area were also damaged. Locals immediately gathered at the spot and there was panic in the factory when the explosion occurred. Many people are feared to be trapped inside the factory.
Police officials and SSP Jayant Kant launched a rescue operation. Fire personnel and police officers are removing the debris and a rescue operation is underway.
Bihar minister Ramsurat Rai told reporters that a high-level probe will be conducted and those found guilty will face action. "We need to find out why the factory was operational on a Sunday. A government certificate was given for the operation of the boiler in May," the minister added.