Bollywood has links with Pakistan's ISI, Many celebs are acting like puppets ? Strong investigation is needed 
In the past few days pictures of Bollywood stars posing with known anti-India activists abroad, have surfaced on social media, referring close links of Bollywood with Pakistan's spy agency ISI ( Inter-service Intelligence).
The issue got highlighted after pictures of the film star Sharukh Khan and his wife Gauri Khan appeared with the terrorist supporters, Tony Ashai and Rehan Siddique. It is to be noted here that Tony Ashai is a California-based Kashmiri separatist who allegedly instigates the youth of Kashmir to raise their voice against India and  provoking them to pick-up stones and guns against Indian security forces. While Rehan Siddique, is a Pakistani based out of Houston, who owns a radio channel where he constantly advocates terrorist activities in Kashmir. Having rich experience in the radio and music industry, he has by far organised more than 400 successful concerts with many of the biggest stars from Bollywood and South Asia attending these events. Reportedly, his radio channel is accused of running anti – India propaganda during Pulwama attack and Balakot strikes citing which he was blacklisted by the Ministry of Home Affairs recently.
Al iskandar, a well known Srinagar based activist posted a series of tweets through his Twitter handle @TheSkander saying that Tony Ashai ( also known as Aziz Ashai ) has been an active member of the Jammu & Kasmir Liberation Front (JKLF), the terror group sponsored by ISI. It is to be mentioned here that the Jammu and Kashmir Liberation Front was responsible for the killing and subsequent exodus of the Kashmir Pandits from the Kashmir Valley during 1990s. He tweeted that Tony Ashai sitting in California is provoking Kashmiri youth to pick-up arms and fight against India whereas his own son has recently graduated from Los Angeles.
Tony Ashai is also known for his affinity with current Pakistan PM Imran Khan and also other Pakistani leaders. Al iskandar published photographs of Tony Ashai's meeting with Imran Khan commenting, "Aziz Ashai (Tony Ashai) is on payroll of ISI, who is in touch with many people in Jammu and Kashmir and other parts of the country." 
Al iskandar further tweeted that Tony Ashai, a JKLF member has links with Shah Rukh Khan and his wife Gauri Khan. He said the Ashai had designed SRK's Dubai buildings and Los Angeles Apartments. SRK since 2014 had been trying to hide his love for Ashai to avoid any damage being caused to his goodwill in India.
"Tony Ashai, aka Aziz Ashai, a JKLF member who has designed SRK's Dubai buildings & Los Angeles Apartments. Ever since 2014, he has been trying to mask his love for Ashai because he knows that if this Genie is out of the box, it woulddo irreversible damage to his reputation," Al iskandar wrote on Twitter.
"SRK has used Ashai for a lot of his architecture brains. Moreover, @gaurikhan has also been involved with Ashai in a lot of her projects. This is very important to know as Ashai is a masked Peace Activist, he has been spewing venom against India on Indus News, consistently," read another tweet.
His tweet further read, "We all should bring this upto notice as it's a well documented plan for @tonyashai to use his Bollywood influence. @iamsrk is a Patriot person himself who is not aware about the Snake like Tony Ashai whom he is feeding for his business projects." Saying this Al iskandar meant that SRK is not aware about Tony Ashai's scrupulous plans.
Last month a video also had gone viral in which brother of Tony Ashai, Arthur Ashai is seen badly bullying Indians who support PM Narendra Modi. The video showcases his hatred towards Hindus, Modi supporters and PM Narendra Modi. In the video, Ashai is seen upset about an Indian calling 'Modi Zindabad' and blamed him for discriminating with Kashmiris.
Another anti-India propagandist having close relations with Bollywood stars is a Pakistan-born British businessman, Aneel Mussarat. The big fat wedding party of Mussarat's daughter was held in London in 2017. Reportedly, a number of Bollywood actors/directors/producers attended the event. Ranveer Singh, Anil Kapoor, Sonam Kapoor, Karan Johar, Sunil Shetty and Hrithik Roshan are a few of them. The wedding was also attended by Pakistan PM Imran Khan.
Twitter users have pulled out pictures of the aforesaid wedding event in which these Bollywood stars are seen dancing and enjoying with Aneel Mussarat.
Mussarat is extremely close to Pakistan PM Imran Khan, Chief of Army Staff of Pakistan Army-General Bajwa, General Director of the Inter-Services Public Relations-Asif Gaffoor.
As reported by IANS, in the light of this viral show on social media, Baijayant Panda, Vice-President of the BJP has said, "Came across shocking threads documenting personal and business links of some Bollywood personalities with certain Pakistanis & NRIs with undeniable track record encouraging violence in J&K, who have verifiable links to ISI & Pak army. I urge patriotic Bollywoodies to renounce them."
Indian public is outraged and demanding Government to carry out serious and strict investigations to bring to light the close links between Bollywood stars and the conspirer, Pakistan. The names of such anti-nationalists who fund terrorism must now be unearthed and they be punished.
Meanwhile, as per reports, Ashai has taken to Twitter and written that Indian media is peddling a conspiracy against him. He has asked the respective journalists to either produce proofs to prove the allegations made on him or apologize to him.
After the release of Runway 34 Ajay Devgn receives a handwritten message from Amitabh Bachchan
Amitabh Bachchan, who also featured opposite Ajay Devgn in the aviation drama, has praised Ajay Devgn's latest directorial Runway 34. Ajay, who earlier stated that he would not have done the film if Amitabh Bachchan had not agreed to feature in it, shared a handwritten message from the legendary actor on his social media pages on Saturday. After reading the handwritten message in which Amitabh termed it an "amazing honour" to be directed by Ajay in the film, Ajay said that he feels emotional.
Ajay posted a photo of Amitabh's message with the caption, "It's difficult to put into words the honour of having the legendary Amitabh Bachchan feature in your directorial debut. And when he writes a handwritten message with his passionate comments, it elicits a dizzying mix of appreciation and fulfilment. Thank you very much, Amit Ji! #Runway34."
The letter was written on a notepad with the names of Amitabh Bachchan and Jaya Bachchan, as well as a logo in the shape of a B for Bachchan. It was dated April 29. In the letter, Amitabh wrote, "Hello, Ajay! Ajay! Ajay! It was an unbelievable honour to be a part of '34' and to get such a wonderful director's gift. Your work is excellent. It's amazing how well you've put everything together. They claim it's your finest, but I'm confident there will be many more. Congratulations."
"And, Amitji closed his message with these lines," Ajay wrote in another letter from Amitabh. "PS: Your expressions and performance in the cockpit were pure brilliance," the note stated." "Well deserved words on both sides," his wife Kajol said on his Instagram account after seeing the messages.
Runway 34 is based on a true story from 2015, in which a Doha to Kochi flight narrowly avoided disaster after having trouble landing at the airport owing to poor weather and limited visibility. Captain Vikrant Khanna, played by Ajay Devgn, is a flying prodigy, and Tanya Albuquerque, played by Rakul Preet Singh, is his co-pilot. In the case, Amitabh Bachchan portrays Narayan Vedant, the investigating officer. Ajay has directed and produced the film in addition to acting in it.
According to the film's review, "Ajay, once again donning the director's hat, does an outstanding job. I must say, he's a fantastic storyteller. He creates an immersive experience with Runway 34, rather than just acting."
When Aamir's mother dislikes his film she tells him hatao isko
Zeenat Hussein, Aamir Khan's mother, has explained how she reacts to his films that she dislikes. He said this during the premiere of a song from his next film, Laal Singh Chaddha. The actor also revealed how his mother reacted after seeing the Laal Singh Chaddha test screening.
Kahani is the first song from Laal Singh Chaddha that Aamir has released. Mohan Kannan has provided his vocals to the song, which was composed by Amitabh Bhattacharya.
"When Ammi dislikes a film, she will ask, "hatao isko ye kya banaya hai?" 'Place it away.' She says it in a sweet tone, "As to a story, Aamir said.
When asked about his mother's reaction to Laal Singh Chaddha's test screening, Aamir stated, "First and foremost, I always get my mother's reaction. Then I wait for my children's reactions. My mother was a big fan of the movie. 'Aamir, don't listen to anyone,' she said after viewing it. The film is flawless; it should be released as is. 'Don't take anything out.' As a result, I must know how Ammi feels.
Aamir explained why he opted to release the song rather than the video, saying, "The songs in Laal Singh Chaddha are, without a doubt, the heart and soul of the film, and this album has some of my greatest work.
Putting Pritam, Amitabh, the vocalists, and the technicians in the limelight was a deliberate decision because not only do they deserve to be in the spotlight, but the music does as well. I'm excited to see how the public reacts to the music that the crew has put their hearts and souls into."
Laal Singh Chaddha stars Kareena Kapoor Khan, Mona Singh, and Chaitanya Akkineni and is an adaptation of Tom Hanks' Forrest Gump. On August 11, the film will be released in theatres around the country.
Salim Ghouse a veteran actor best known for his role in the film Bharat Ek Khoj died at the age of 70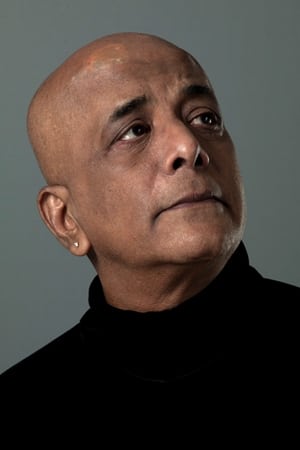 Salim Ghouse, a well-known actor who appeared in films such as Koyla, Mohan Joshi Hazir Ho!, and others, passed away on Thursday, April 28. The 70-year-old actor died in Mumbai after suffering a heart attack. Anita Salim, the actor's wife, confirmed the actor's death.
According to sources, the legendary actor was brought to Mumbai's Kokilaben Hospital on Wednesday night with chest trouble. After having a heart attack, Ghouse died on Thursday morning. According to reports in the media, the actor's last rites were administered early on Thursday morning.
A look into Salim Ghouse's professional life
Salim is a graduate of the Film and Television Institute of India (FTTI) in Pune, where he was born. The late hero, who made a name for himself with his acting abilities, began his career in 1978 with the film Swarg Narak and went on to appear in films such as Chakra (1981), Saaransh (1984), and Mohan Joshi Hazir Ho! (1984), among others. In addition, the actor appeared opposite Mohanlal in Bharathan's iconic Malayalam film Thazhvaram.
In addition to movies, the actor had a notable career in television. In Shyam Benegal's TV series Bharat Ek Khoj, he played the characters of Rama, Krishna, and Tipu Sultan. He also appeared in Wagle Ki Duniya, a comedy (1988).
Meanwhile, the iconic actor was planning a return with Andrea-starrer Kaa in Tamil, which has yet to be released, following his previous film Well Done Abba in Hindi in 2010. Andrea plays a wildlife photographer, while Salim Ghouse plays a wildlife warden in director Nanjil's forthcoming Tamil horror film Kaa – The Forest.
Sharib Hashmi, who starred in the film The Family Man, expressed his condolences for the actor's death, noting how much he admired his work on television. Salim replied to a tweet that had nostalgic photos from his early career. "#SalimGhouse Sahab ko tv serial #Subah mein dekha tha! Pehli baar! Aur kaam behadd laajavaab laga tha unki awaaz "Hashmi took to Twitter to express her feelings.