London Bridge Down: Queen Elizabeth's death brings a moment of reckoning for Britain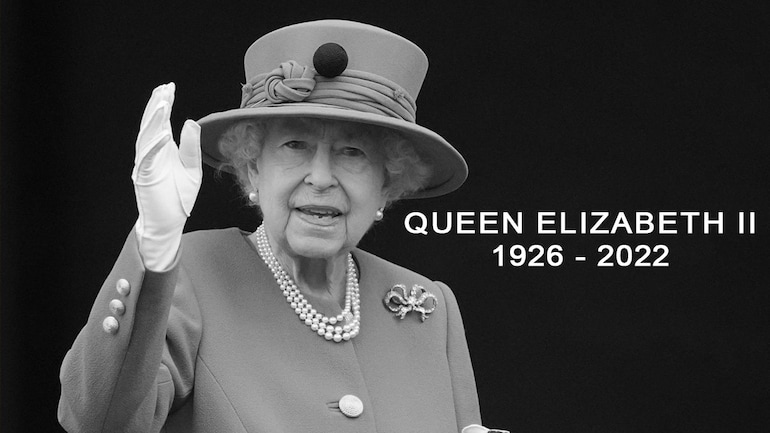 Queen Elizabeth II has died in Scotland aged 96 after battling health problems since last October, the Royal Family announced Thursday.
"The Queen died peacefully at Balmoral this afternoon. The King and The Queen Consort will remain at Balmoral this evening and will return to London tomorrow," the Royal Family tweeted.
Her close family rushed to her bedside as doctors grew "concerned" about her health on Thursday, Buckingham Palace said. Her grandson and his wife, Harry and Meghan Markle – who had a public showdown with the Palace, flew in from Canada.
According to news agency AFP, the Queen pulled out of a planned meeting with her senior political advisors on Wednesday, after being told to rest. The previous day she had audiences at Balmoral – her Scottish Highlands retreat, with outgoing Prime Minister Boris Johnson and appointed his successor, Liz Truss.
In recent months, the Queen appeared visibly frail and had a series of withdrawals from public engagements. She had taken to walking with a stick and was also seen touring the Chelsea Flower Show in a motorized buggy.
In June, the UK came together for the Platinum Jubilee celebrations to mark the 70th anniversary of the Queen's accession to the British throne. Her husband, Prince Phillip, died last year at the age of 99, two months before his 100th birthday.
The US management under Biden is considering a G20 summit strategy with Putin present
President Joe Biden and his aides are still debating how to approach the G20 conference in November, which is scheduled to be attended by Russian President Vladimir Putin. Biden had previously advocated for Russia to be kicked out of the G20, a group of 19 nations plus the European Union (EU).
Senior Biden administration officials have shunned G20 meetings attended by Russian delegations since the beginning of the Ukraine conflict. Meanwhile, CNN claimed that talks were taking place with Indonesia, the summit's host, about intensifying the country's criticism of Russia.
According to the source, no decision on skipping the meeting has yet been made by US authorities. They also stated that they would not make a decision shortly as they weigh the benefits and drawbacks of skipping the tournament and giving the table to Russia and China. President Biden has publicly stated his opposition to Putin attending the G20 conference, according to White House Press Secretary Jen Psaki.
It's too early to make predictions regarding the G20 summit: White House (Washington, DC)
She went on to say that it was too early to guess the summit's appearance. "Anything is six months before it happens. So we don't know how to forecast, and we can't foresee what it will look like at this moment. We've made it clear that we don't believe they should be a part of it, both publicly and privately." CNN quotes Psaki as saying.
The White House understands that the G20 will not unanimously exclude Russia from membership since such a resolution would require agreement, and China has stated its opposition to such a step. The White House believes Putin was invited by Indonesia before Russia invaded Ukraine, according to Psaki.
President Joko Widodo of Indonesia says he wants to bring the G20 together.
Meanwhile, Indonesian President Joko Widodo said in a statement that his country wants to bring the G20 together because peace and stability are essential for the world economy's recovery and progress. Widodo also invited Ukrainian President Volodymyr Zelenskyy to attend the conference earlier this week.
In response, the besieged President expressed his gratitude for the invitation but did not say if he would attend the conference. The 17th G20 Heads of State and Government Summit will be held in Bali on November 15th and 16th.
In the midst of the island nations crisis the Tamil Nadu BJP leader embarks on a four-day trip to Sri Lanka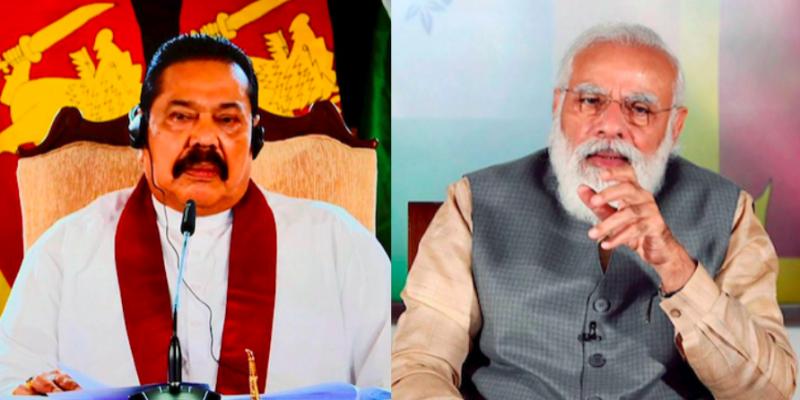 K Annamalai, the President of the Bharatiya Janata Party (BJP) in Tamil Nadu, went to Sri Lanka on Saturday on a four-day visit. Annamalai plans to meet with Tamil politicians and NGOs during his tour, as well as participate in the Ceylon Workers Congress's May Day celebrations (CWC).
The centrality of the Sri Lankan Tamils in Tamil Nadu politics makes Annamalai's travel to Sri Lanka significant. His visit comes at a time when the island nation's people are facing the biggest economic and political challenges in its history. Later, Annamalai would give Union Home Minister Amit Shah and BJP head JP Nadda a report on his visit.
The news comes after Tamil Nadu Chief Minister MK Stalin wrote to Prime Minister Narendra Modi on Friday, pleading with him to allow food, critical products, and life-saving medications to be transported to the island nation's residents. Stalin had already proposed a motion in the state legislature to help the neighboring country. CM Stalin encouraged all parties to endorse the motion when speaking at the Tamil Nadu Assembly on Friday. "I urge all parties, regardless of political affiliation, to endorse this resolution with compassion and unity," added CM Stalin.
CM Stalin wrote to PM Modi, requesting that critical items be provided to Sri Lanka, which is in the midst of a crisis.
According to the resolution, the state government requested the federal government to enable it to offer critical commodities like rice, pulses, dairy products, and life-saving pharmaceuticals to Sri Lankans who are suffering as a result of the island's terrible economic situation. "The state administration has already submitted a letter to the Union Government in this respect," he stated, "but no definite reaction has been received from the Union Government so far."
Sri Lanka has received Indian aid of Rs 18,500 crore.
Gopal Baglay, India's High Commissioner in Sri Lanka, met with a group of MPs recently to reiterate India's commitment to the island country. "High Commissioner (HC) received a group of lawmakers and emphasized India's continuous commitment to help Sri Lanka," the Indian High Commission in Colombo said on Twitter on Friday. The legislators also conveyed their thanks to the Indian people for their support for the Sri Lankan people.
Parliamentarians have shared their thoughts on Sri Lanka's current economic and political situation with HC, according to the embassy.
Corruption charges have landed Imran Khan in hot water
Former Pakistan Prime Minister Imran Khan appears to be in hot water following his ouster due to massive corruption. On Thursday, the National Accountability Bureau (NAB) gave the go light to a thorough probe into Farah Khan, a close friend of Khan's wife Bushra Bibi's unlawful riches. Farah has amassed unlawful assets outside of his recognized source of income since 2018, according to the NAB.
In an official statement, the NAB stated that Farah Khan's accounts had shown a high turnover of over Rs 847 million during the previous three years. It went on to say that Khan amassed her money from an undisclosed source of income since the figures in her declared accounts did not match those in accounts from years before Imran Khan's administration took power.
"Such credits were generated in her account and withdrew within a short period following credit," it said. Khan had also traveled to other countries regularly, according to the anti-graft authority, nine times to the United States and six times to the United Arab Emirates. Khan, however, left for Dubai on April 5 this year despite the suspicions of corruption. Her spouse had already left the country.
The NAB believes Farah Khan has amassed more financial fortune since the Imran Khan administration took office, according to sources. Farah Khan was previously caught flaunting a $9000 purse on one of her international trips.
Farah Khan's story isn't the only one involving corruption. The NAB is also looking into the income of her family members, including her husband, sister, and father-in-law.
It's worth noting that Imran Khan, the former Pakistan Prime Minister, is also suspected of huge corruption. Khan is said to have robbed the Pakistani government of more than Rs 40 crores, according to reports (Pakistani currency). At the request of then-National Assembly Speaker Asad Kaisar Imran, he hired 72-year-old lawyer Abdul Latif Yousufzai. Yousufzai was cleared for a salary of Rs 19 lakh per month (Pakistani currency). According to sources, Yousufzai received Rs 30 lakh from the Pakistani government last year for various costs, including wages.
It's also worth mentioning that Imran Khan hired more than 200 individuals to the Parliament secretariat, all of whom were either his family or close allies, at wages that were higher than typical. In addition, in 2019, Khan created a dream institution, Al Qadir University, for Rs 56 crores (Pakistani currency), and named his wife Bushra Bibi as a Trustee member. Today, the institution, which gets millions of rupees in contributions, has just 37 students.
According to reports, the Al Qadir administration claims to be a university, but the Punjab Higher Education Department has yet to acknowledge it. From January to December 2021, the trust collected donations totaling Rs 180 million (Pakistani currency). The trust's overall income from July 2020 to June 2021 was Rs 101 million (Pakistani currency), whereas its total expenditure, including pay for employees and laborers, was roughly Rs 8.58 million (Pakistani currency).
Former Prime Minister Shahid Khaqan Abbasi, his son Abdullah Khaqan Abbasi, Finance Minister Miftah Ismail, and others have been charged with awarding the LNG Terminal-1 contract through 'non-transparent means,' according to the anti-graft authority.