The real face of Rajeev Gandhi Foundation: they have got funds from several foreign governments. what is the reason behind it?
Another ruse to add in the list of Congress party's scandals is the recent scam of donations from several foreign governments, Indian Ministries,  Public Sector Undertakings, private companies, and some unethical organizations and apparently for some favour.
It is now disclosed that during the UPA 1 regime the Rajiv Gandhi Foundation (RGF) received over 1 crore from the Communist Government of China in the year 2005-06. RGF is a charitable trust whose Chairperson is Congress President Sonia Gandhi and its board composed of former Prime Minister Manmohan Singh, Rahul Gandhi, P. Chidambaram, Montek Singh Ahluwalia, and Priyanka Gandhi.
It is to note here that not only China has donated to RGF but other foreign governments viz. Ireland, Luxembourg, and other European Countries too have made such donations. RGF has also received donations from various suspicious and precarious sources like FNS (Friedrich Naumann Stiftung), a Germany based liberal organization.
Amit Malviya, head of IT cell of BJP, on Thursday has tweeted in a series of his tweets that the RGF had taken funding not only from the Chinese Embassy in Delhi but also from the Chinese government.
He further claimed, "This donation started showing results soon after. Rajiv Gandhi Foundation did not just one but several studies on how a Free Trade Agreement  (FTA) between India and China is desirable and required. "
Tweeting next, Amit Malviya questioned Congress if these so-called donations had some connection with the Memorandum of Understanding (MoU) signed between Congress and the Chinese government in 2008. He even suspected the Congress party of hiding many facts from India on its relations with the Chinese government.
On 23rd June BJP, President JP Nadda rightly tweeted, "First Congress signs MoU with the Chinese Communist Party (CCP). Then, Congress surrenders land to China. During the Doklam issue, Rahul Gandhi secretly goes to the Chinese Embassy. During crucial situations,  Rahul Gandhi tries to divide the nation and demoralize armed forces. Effects of MoU?"
Is it that the Congress-led UPA government opened up the Indian market for China thus, giving a major jolt to the Micro, Small, and Medium Enterprises in India? Can China's donation to RGF be rightfully called 'bribe' or 'compensation' for sabotaging the domestic business of India?
Now, in context with the donations received from other foreign countries, were the similar MoUs signed with these nations too! In light of this, the question is what these nations/parties received in return?
Not just these foreign nations but also seven central ministries and 11 PSUs donated to Rahul Gandhi Institute for Contemporary Studies during the UPA regime. The biggest question is that the Prime Minister's National Relief Fund (PMNRF) which is meant to provide funds towards relief operations and help people in distress donated money to a research institute! Besides PMNRF, the Home Ministry, HRD Ministry,  Health Ministry, Ministry of Environment and Forests along with PSUs such as OIL, IDBI, HUDCO, SBI, ONGC made donations to the RGF. Just ponder, who chairs PMNRF board and RGF? Smt. Sonia Gandhi.
How immoral and unethical of a government to transfer its funds to the NGO is run by the same people. Is it not a lack of transparency and highly controversial? In every way, it is malfeasance and corruption.
The annual reports of RGF reveal that the number of private businesses have made donations to it. The only reason why such a great deal of funds was donated to a foundation that was chaired by top functionaries within the government is gaining moneymaking opportunities and thus, producing a lot of money. One such company is Unitech which is infamous for its involvement in the 2G scam.
Besides RGF, Rajiv Gandhi Charitable Trust (RGCT) founded by Sonia Gandhi, Rahul Gandhi and Priyanka Gandhi too is extensively indulged in several scams. Reports suggest that RGCT has also received a huge amount of donations from the Rural India Supporting Trust based in the United Kingdom and the Bill and Melinda Gates Foundation. Another donor is Sreedhar Potazaru, a well known Democrat donor in the US who in 2017 was imprisoned for 10 years for committing a fraud of around $49 million. In 2013 he had donated 11.7 lakhs to RGCT.
This list of Congress party deceitful and clever acts does not end here. Sonia Gandhi's association with the Clinton Foundation takes Congress party's scandals to the next level. Clinton Foundation or CF is a slanderous and controversial organization formed by former US president Bill Clinton. It was the corruption and fraudulence in its management that led to the broke down of the presidential rule of Hillary Clinton in the year 2016. There are numerous allegations and rumors swirling around the Clinton Foundation. US President Donald Trump even called the Clinton Foundation the most corrupt enterprise in political history.  Financial corruption and unethical practices being the core of the Clinton Foundation and its relations with RGF definitely raise eyebrows.
Some other highly controversial donors and working partners in the list of RGF top donors are the Ford Foundation and the Aman Biradari Trust.
Is this information not sufficient to expel the Congress party from contesting elections on the ground of threat to national security? RGF and RGCT have definitely compromised Indian national interests for their own personal and political interests.
A PIL was also filed in the apex court of India on Wednesday,  seeking directions to the CBI or NIA to investigate the 2008 MoU agreement.
No mosque vandalised, no rape or death in Tripura, social media reports fake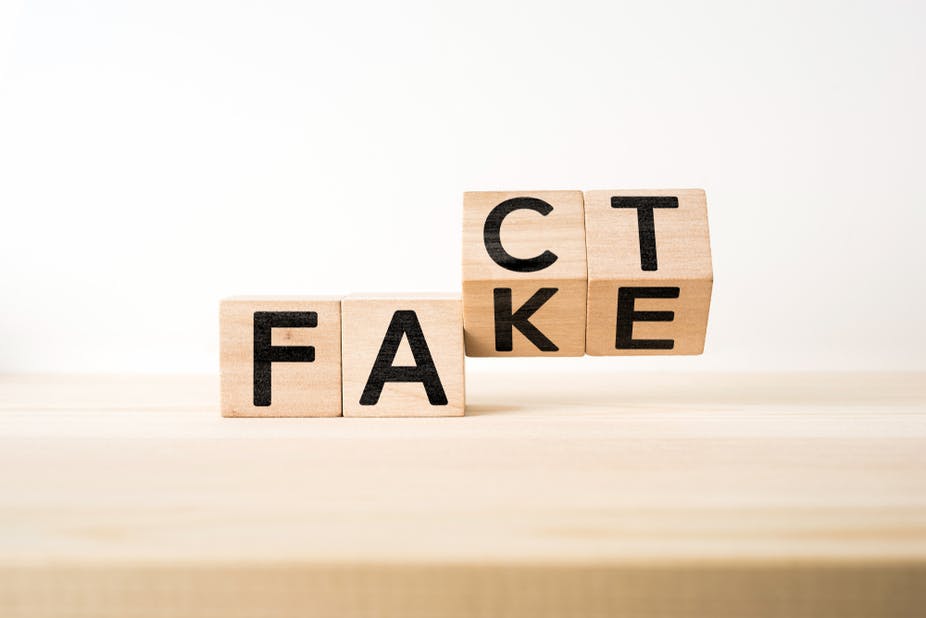 In a strongly-worded statement, the Ministry of Home Affairs (MHA) said there is no reported case of damage to the structure of any mosque in Tripura in the recent past and that people should maintain calm and should not be misguided by such fake reports.
"There have been news reports that have been circulating that a mosque in Kakraban area of Gomati district in Tripura has been damaged and vandalised. These news reports are fake and are a complete misrepresentation of facts," it said.
The home ministry said the mosque in the Dargabazar area of Kakraban has not been damaged and the Tripura Police in the Gomati district is working to maintain peace and tranquillity.
The home ministry said that in Maharashtra, there have been reports of violence and unsavoury statements that are aimed at disturbing peace and harmony based on fake news regarding Tripura. "This is very concerning and it is urged that peace is maintained at all costs," it said.
The home ministry made it clear that there is no reported case of damage to the structure of any mosque in Tripura in the recent past. "There is no report of simple or grievous injury or rape or death of any person in these incidents as alleged in some social media posts," it said.
There has been violence in some parts of Maharashtra following rallies taken out by Muslim organisations on Friday to protest against incidents in Tripura. In Amravati, over 8,000 people had gathered outside the district collector's office on Friday to submit a memorandum demanding that atrocities against the minority community in Tripura be stopped.
Violence was reported in Amravati, Nanded, Malegaon, Washim and Yavatmal. Police have so far arrested 20 people and detained four others by registering 20 FIRs under various charges, including rioting, in connection with Friday's incidents.
Farmer's protest turns into a caste rally as Rakesh Tikait incites more people to join at Ghazipur.
Three days after the Delhi protest, protestors disguised as farmers unleashed mayhem on the street of New Delhi, tension continues to rise as Rakesh Tikait and brother Naresh Tikait continues to instigate the farmers to join the Ghazipur border protest.
The support for the farmers continues with most of the organization. The Modi government had acted swiftly to register cases against the farmer leaders and give warnings to the remaining protesters and ask them to move from the area.
On Thursday UP government also gave an ultimatum to all the protestors to leave the protest site and move their homes by Thursday midnight and the responsibility was given to the police force to make sure that the slate is clean. As of now, the Ghazipur border has a huge police deployment.
Tikait then said we will not move anywhere, we will call more people to join us. He even cried on national television and even slapped a protestor. He also said we will not surrender till the police and supreme court will not investigate the 26 January violence in Delhi.
The protest against the farm law has now turned in the direction of caste discrimination. Where farmers leader Rakesh Tikait is now instigating the people from Western UPto reach the Ghazipur border to support his protest. Many of the people gathered there in front of the Rakesh Tikait UP house and started chanting in his support.
Naresh Tikait who is the head of BKU who earlier had agreed on the clearance of the Ghazipur border has now announced a Mahapanchayat in Muzaffarnagar to decide the future course of action.
The Rashtriya Jat Mahasangh has also now reached the Ghazipur border. It's a fight against our farmer's death. By morning thousands of the farmers will be here, Jat leader said.
In Haryana, Jat leaders have blocked the Jind Chandigarh road in protest. So the Delhi police have registered a case against 30 farmers and Rakesh Tikait, Yogendra Yadav, and Darshan Pal have also been in the FIR for instigating the crowd to protest on 26 January.
First arrest under the new law: Sohail becomes 'Sunny' to harass 22-year-old in Madhya Pradesh.
A case of jihad grooming has come up in Madhya Pradesh. Under the new law of freedom of religion ordinance 2020 A man get arrested named Sohail Mansuri Alias(Sunny)  has been arrested by Madhya Pradesh police to sexually harass a 22 years woman for four years from Birwani.
As the man, Sohail was already married and was the father of a child. He kept his real identity a secret, as his identity got revealed he forced the girl to change her religion for marriage.
Mansuri has been charged under many sections like 376(rape), 506(a criminal offense), 323(voluntarily causing hurt), and 294(obscene act) of the Indian penal code and freedom of religion ordinance 2020.
Sohail met the women four years back at a wedding
The girl mentioned in her complaint,  that Sohail met her four years back at a wedding in Palsud town of Biryani district. He was working as a driver but also use to play music at parties and events.
In-charge officer of Birwani station, Rajesh Yadav mentioned that Sohail had introduced himself as Sunny and belong to the victim's community, they shared their numbers very soon and came into a relationship. Sohail established physical relation with the girl.
Forced to change the religion
The victim said, that Sohail told him about his real identity and then started to pressurize her to change her religion, when she denied doing so he started beating her. Rajesh also mentioned that after the victim started collecting more data about her past and present and was shocked to know about his marriage and child.
After Sohail was arrested by police they transferred the case to the Palsud police as the crime region was Palsud.
The new law of freedom in Madhya Pradesh.
On January 10 Madhya Pradesh launched the new freedom of religion ordinance 2020, it is an offense against any force full attempt for converting the religion for the sake of marriage, as it a non-bailable charge and may cause 2-5 years jail or a fine. Sohail was the first person to be arrested under this ordinance in the state.