PM Modi has asked states to decrease VAT on petrol prices
PM Narendra Modi spoke at a meeting of Chief Ministers on Wednesday on the country's current Covid-19 predicament. The PM, on the other hand, could be seen in his live-streamed address suggesting that some states decrease VAT on gasoline and fuel to help citizens.
Last year, Prime Minister Modi emphasised, that the Central government decreased the excise charge on fuel costs. The Indian government stated in November that from November 4, 2021, on the eve of Diwali, the excise tax on petrol will be reduced by Rs 5 and the excise duty on diesel will be reduced by Rs 10. Simultaneously, it encouraged state governments to lower the VAT on gasoline and diesel to help customers.
Following the Prime Minister's decision, certain BJP-ruled states, like Uttar Pradesh, Haryana, Gujarat, Goa, Assam, Karnataka, and others, followed suit. As a result, the price of fuel in these states fell by up to Rs 12 on a collective basis. The opposition-ruled states, claiming that this is a political ruse ahead of assembly elections, have refused to reduce the VAT on fuels that they levy, even against the will of the people.
In a recent meeting, the Prime Minister encouraged the states of Maharashtra, West Bengal, Telangana, Andhra Pradesh, Kerala, Jharkhand, and Tamil Nadu to lower VAT on fuel and diesel. "I suggest that the states lower taxes and convey the advantage to the people," he stated. At the request of the Indian government, other states followed suit. However, because of state government policies, citizens in some states have not profited from this."
"As a result of this, gasoline costs in some states are significantly higher than in others," he continued. This is an injustice not only to the citizens of these states but also to the inhabitants of neighbouring states. I believe that states that abandon taxation must suffer the loss in revenue collection." "Had the state of Karnataka not reduced the taxes on fuels, it would have received Rs 5000 crore," he said, citing Karnataka and Gujarat as examples. Gujarat would have gotten Rs. 3,500 to 4000 crore more if it had not done the same."
He alluded to Maharashtra without mentioning the state, adding that the neighbouring states of Gujarat and Karnataka have received an additional Rs 3.5 to 5.5 thousand crores in income without providing any benefits to the people in the meanwhile.
"I'm not pointing at anyone with numbers." "All I ask is that you think about your people's interests," PM Modi said. "Since November, Maharashtra, West Bengal, Telangana, Andhra Pradesh, Kerala, Jharkhand, and Tamil Nadu have refused to decrease their taxes. I'm not going to get into the specifics of how much money these states brought in. PM Modi said, "My only plea is that you consider in the national interest."
Petrol is being sold at a reduced price in states where the BJP is in power.
Due to the recent spike in crude oil prices on the international market, a 40 paisa increase in petrol and diesel prices was announced on April 4. However, the differential in petrol prices between BJP-ruled states and non-BJP-ruled states is currently at least Rs 10. While Gujarat and Haryana have routinely kept fuel around Rs 105 till the first week of April, non-BJP states are selling it for over Rs 110. It was also discovered that non-BJP-ruled states have higher fuel and diesel prices than BJP-ruled states.
After the release of Runway 34 Ajay Devgn receives a handwritten message from Amitabh Bachchan
Amitabh Bachchan, who also featured opposite Ajay Devgn in the aviation drama, has praised Ajay Devgn's latest directorial Runway 34. Ajay, who earlier stated that he would not have done the film if Amitabh Bachchan had not agreed to feature in it, shared a handwritten message from the legendary actor on his social media pages on Saturday. After reading the handwritten message in which Amitabh termed it an "amazing honour" to be directed by Ajay in the film, Ajay said that he feels emotional.
Ajay posted a photo of Amitabh's message with the caption, "It's difficult to put into words the honour of having the legendary Amitabh Bachchan feature in your directorial debut. And when he writes a handwritten message with his passionate comments, it elicits a dizzying mix of appreciation and fulfilment. Thank you very much, Amit Ji! #Runway34."
The letter was written on a notepad with the names of Amitabh Bachchan and Jaya Bachchan, as well as a logo in the shape of a B for Bachchan. It was dated April 29. In the letter, Amitabh wrote, "Hello, Ajay! Ajay! Ajay! It was an unbelievable honour to be a part of '34' and to get such a wonderful director's gift. Your work is excellent. It's amazing how well you've put everything together. They claim it's your finest, but I'm confident there will be many more. Congratulations."
"And, Amitji closed his message with these lines," Ajay wrote in another letter from Amitabh. "PS: Your expressions and performance in the cockpit were pure brilliance," the note stated." "Well deserved words on both sides," his wife Kajol said on his Instagram account after seeing the messages.
Runway 34 is based on a true story from 2015, in which a Doha to Kochi flight narrowly avoided disaster after having trouble landing at the airport owing to poor weather and limited visibility. Captain Vikrant Khanna, played by Ajay Devgn, is a flying prodigy, and Tanya Albuquerque, played by Rakul Preet Singh, is his co-pilot. In the case, Amitabh Bachchan portrays Narayan Vedant, the investigating officer. Ajay has directed and produced the film in addition to acting in it.
According to the film's review, "Ajay, once again donning the director's hat, does an outstanding job. I must say, he's a fantastic storyteller. He creates an immersive experience with Runway 34, rather than just acting."
CDS tension continues as General Pande gains command of the troops
Pande served as vice commander of the army for three months before taking over as army chief. He formerly served as the commander of the Eastern Command, situated in Kolkata, which is in charge of securing India's eastern borders with China.
During his tenure, the Indian Army deployed new weapon systems in the eastern sector to reinforce its stance against the Chinese People's Liberation Army (PLA) in the wake of the Ladakh border standoff.
Pande has commanded an engineer brigade in the western theatre, an infantry brigade along the Line of Control (LoC), a mountain division in the Ladakh region, and a corps in the northeast throughout his 39-year military career. He has also acted as the commanding officer of the Andaman and Nicobar Command, stationed in Port Blair.
As previously reported, Pande's immediate priorities are expected to include building capacity to meet China's military challenges, giving a boost to the military's threaterisation drive, improving the army's tooth-to-tail ratio, and maximizing the defence budget with a focus on indigenization.
He took over as chief at a time whenever the boundary standoff in eastern Ladakh is set to enter its third year, with no end in sight, despite India and China's partial success in disengaging rival soldiers from some friction areas on the LAC and ongoing talks to end the deadlock that has cast a pall over the bilateral relationship.
His appointment also comes at a time when India is developing a plan for military catheterization to better use the three services' capabilities for future conflicts and operations. Rawat was in charge of the catheterization effort. The fall of the CDS was viewed as a blow to continuing military reforms, such as catheterization.
Officials said Naravane was given a ceremonial guard of honour at South Block and lay a wreath at the National War Memorial to honour India's dead troops. At Rashtrapati Bhavan, the departing chief and his wife Veena Naravane paid a visit to President Ram Nath Kovind.
Naravane also met with Rajnath Singh, the defence minister, who complimented the general's efforts to the country."Had a lovely meeting with Army Chief of Staff General MM Naravane, who is retiring today after 42 years of service to the country." As military chief, his achievements have bolstered India's defence capabilities and preparedness. Singh replied on Twitter, "I wish him well in his future endeavours."
Morbe Dam has enough water to last till September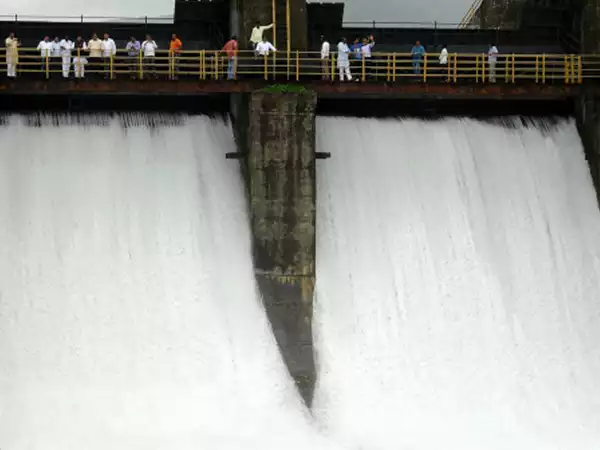 NMMC's Morbe Dam, on the borders of Panvel, has adequate supplies to meet Navi Mumbai's demand till early September, according to the company. Even though the dam flooded during the previous monsoon, the water levels at the dam are presently marginally lower than they were at the same time the previous year. The municipal government has implemented a policy to better manage drinking water by limiting supplies in areas where theft and illegal connections have been recorded. Residents, on the other hand, have been complaining about water shortages for the last several weeks, with some neighbourhoods receiving just one to two hours of water each day instead of the customary six.
"For almost a month, we've been getting water for two hours during the day. "Our objections have not been heard so far," said Chandrakant Jee, a resident of Ghansoli. While certain portions of the city are experiencing water shortages, the NMMC claims that water use has increased owing to the hot summer, and that supply is being streamlined in the issue areas where complaints have been received. "When several users are identified on a single connection, action is taken." After several years, we have finally started a survey of water connections. This is done to keep track of unauthorised users and assure appropriate supply to legitimate customers.
The present water supply is higher than the national average. "We continue to provide over 221 litres of water per person every day, which is more than the national average of 150 litres for metro areas." Residents have been urged to utilise water wisely, according to the NMMC city engineer. Morbe Dam has a total storage capacity of 190.89 million cubic metres (MCM). The storage capacity was recently 85.749 MCM, which is 44.92 per cent of the overall storage capacity.
The dam's highest water level is 88 metres. The current water level is 75.49 metres. The dam's catchment region got almost 4,200 mm of rainfall last year, and it overflowed towards the end of September. "The Morbe dam provides 470 MLD, and there is enough storage to last 125 days," Desai added.